LEE — A Manchester woman wanted on multiple arrest warrants is accused of leading police on a high-speed chase that started late Saturday and ended more than 30 miles away when spike strips blew out the tires on her car, New Hampshire State Police said.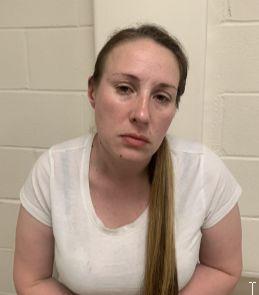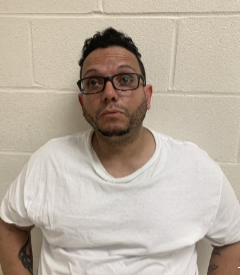 Jessica Michaud, 36, was arrested early Sunday and faces charges of disobeying an officer, reckless driving, and operating after suspension/subsequent offense, state police said in a release Sunday.
State troopers were notified around 11:45 p.m. Saturday about a 2008 Volkswagen Jetta that refused to pull over after police attempted to stop the car for "multiple" traffic offenses on Route 11, according to the release.
Michaud led police south on Route 16 toward Rochester, reaching speeds of 100 mph at times, and was able to continue past Dover despite a spike strip placed in the road by state troopers, according to the release.
Michaud exited the highway and headed west on Route 4 to Lee, where a second spike strip successfully put an end to the chase and both occupants of the car were taken into custody without further incident, the release said.
Police found Michaud to have outstanding arrest warrants for a parole violation and a sex offender registry violation, according to the release.
Javier Luna, 39, of Manchester, a passenger in the Jetta, was also found to have an outstanding arrest warrant for a parole violation, state police said.
Anyone with information about the pursuit was asked to New Hampshire State Police Sgt. Tom Conlon at (603) 679-3333 or Thomas.conlon@dos.nh.gov.