FRANKLIN — Merrimack County Sheriff Scott Hilliard, who was scheduled to appear in court today to answer drunk driving charges, has waived formal arraignment and pleaded not guilty.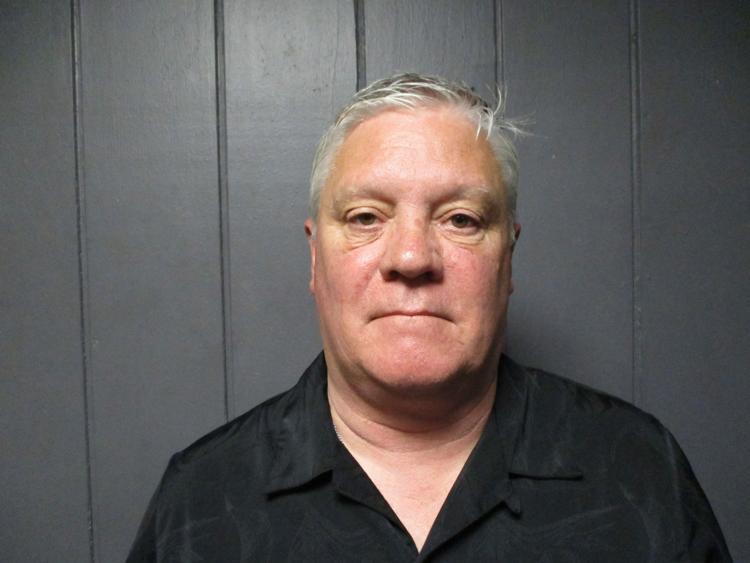 Hilliard, 58, 157 Rand Road, Northfield, was arrested by Tilton police Aug. 9, shortly after 6 p.m., in the parking lot of the 99 Restaurant at 154 Laconia Road.
According to complaints filed in the 6th Circuit, Franklin District Court, Hilliard has been charged with alternate misdemeanor counts of aggravated DWI and DWI.
The aggravated DWI charge alleges that Hilliard was driving a white 2013 Cadillac XTS with a blood alcohol concentration of 0.16% or more.
One of the DWI complaints alleges Hilliard had an alcohol concentration of 0.08% or more, and the alternate alleges he was under the influence of an intoxicating liquor or drug that impaired his ability to drive. It's common for police and prosecutors to seek multiple counts for a single offense to give them flexibility as they seek to prove their case at trial.
Tilton police have also charged Hilliard with a violation-level offense of transportation of alcohol, alleging there was an "open glass containing a liquor or beverage" within the passenger compartment of the SUV while on Laconia Road, also known as Route 3.
The complaints signed by Tilton Police Sgt. Bryan Kydd-Keeler were filed with the court 10 days after Hilliard's arrest. Tilton Chief of Police Robert Cormier has said the arrest followed a report of a vehicle "operating erratically" on Laconia Road. The caller provided police with a description of the vehicle and followed it to the parking lot of the restaurant, police said. While the language of the complaints allege Hilliard was impaired while driving in the parking lot of the eatery, the location of the alleged crimes is listed as Holiday Inn Express, 75 Tilton Road, Tilton.
Five days after the arrest, the New Hampshire Police Standards and Training Council sent a letter to the court requesting copies of the criminal complaints, noting that since Hilliard is a certified officer, "the matter of his arrest and/or conviction may involve action under State Rules." When the case is adjudicated, NHPSTC has asked that copies of the acknowledgment and waiver of rights Hilliard will be asked to sign, and the judge's sentencing/dispositional order, be mailed to them.
Hilliard, whose law enforcement career spans more than 30 years, was not on duty at the time of his arrest and was fully cooperative with police. He has been sheriff since 2006, previously serving as chief of police in Northfield. His seventh term as sheriff is set to expire in 2020.
This past spring, the Concord and Merrimack County GOP committees honored Hilliard for his long service in law enforcement, his efforts in protecting the rights of victims and combating drug abuse, and his work with juvenile diversion programs.
Hilliard has retained Attorney Jared Bedrick of Douglas, Leonard & Garvey PC of Concord. The case is being prosecuted by Attorney Jesse Renaud-Smith.