FRANKLIN — The lawyer defending Merrimack County Sheriff Scott Hilliard in a DWI case is asking a judge to throw out the blood test results, asserting Tilton police didn't see him behind the wheel and arrested him without benefit of a warrant.
Hilliard, 58, of Northfield, a seven-term sheriff, was not on duty at the time of his arrest the evening of Aug. 9 in the parking lot at the 99 Restaurant on Route 3.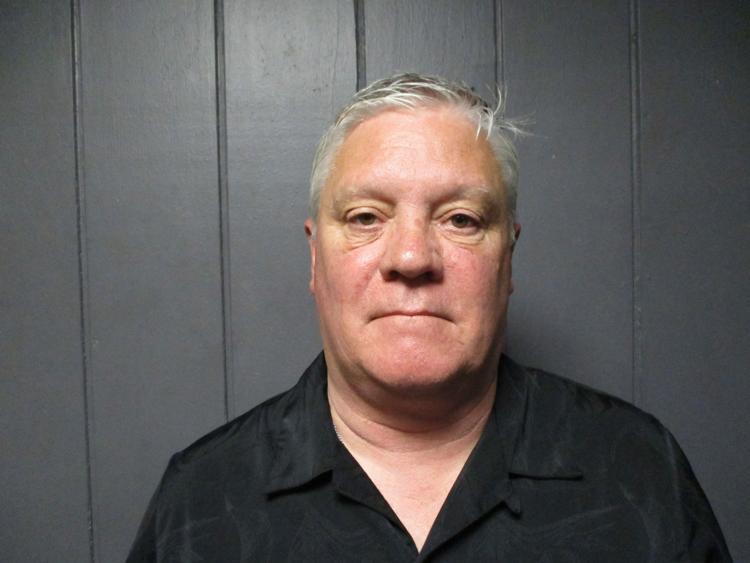 He remains employed with the county as high sheriff, which is an elected position and since the incident has shared publicly that he has committed himself to sobriety.
An as yet unidentified caller notified police that a white car was being driven erratically on the Laconia Road, which is also known as Route 3. The reporting party, according to court documents, followed the vehicle into the restaurant's parking, where police responded.
Police have charged Hilliard with DWI, aggravated DWI and driving under the influence of drugs or alcohol. Each alleges an alternate theory and prosecutors commonly file multiple charges for a single offense, a tactic that gives them flexibility as they work to make their case for a judge or jury. Were Hilliard to be ultimately convicted, he would only be sentenced on one charge.
A hearing on defense Attorney Jared Bedrick's motion to suppress the evidence against his client is scheduled to be held in the Franklin Circuit Court on Nov. 4.
According to Bedrick's motion, when police arrived, Hilliard was coming out of the restaurant with a take-out order of food and was approaching the passenger side door of the subject car. Police requested Hilliard submit to field sobriety testing and he complied.
Tilton police assert that Hilliard failed three individual sobriety tests and agreed to submit to a portable breath test that recording a reading of 0.216 percent breath alcohol concentration. Hilliard's arrest report shows his blood-alcohol content was nearly three times the legal limit of 0.08.
Tilton Police Prosecutor Attorney Jesse Renauld-Smith, in asking the court to deny the motion to suppress, asserts that Hilliard's warrantless arrest was justified under the "further personal injury or damage to property provision" of state law.
"Because he was alone to pick up his food, his only option to get the food to his family was to get back in his vehicle and drive," Renauld-Smith wrote.
But Bedrick of Douglas, Leonard & Garvey, PC of Concord, maintains that Hilliard's wife arrived at the scene prior to his arrest and could have driven him home, negating the state's assertion that a warrant was not needed because an exigency exists when the police believe the subject might resume driving.
The prosecutor argues that Tilton police were first notified of the incident at 6:08 p.m. on a Friday evening. By the time officers responded and investigated it was nearly 7 p.m. It is a lengthy process to write an arrest warrant, make arrangements for an on-call judge to review it, perhaps wait for a call back from the judge for questions and finally wait for the arrest warrant to be granted and returned.
That elapsed time, Renauld-Smith asserts, would have resulted in the destruction or concealment of evidence in that the alcohol concentration in the defendant's breath or blood would have diminished.
Hilliard has served in law enforcement for more than 30 years and was Chief of Police in Northfield before he was first elected as Sheriff in 2006.