MERRIMACK -- A 20-year-old man was arrested in Merrimack late Sunday on charges he hosted an underage drinking party at a Joppa Road home.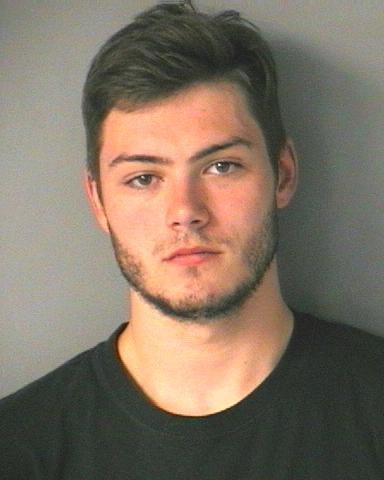 According to Merrimack police, officers received a complaint around 11:34 p.m. Sunday about a large party at a home at 68 Joppa Road.
According to police, responding officers reported a party was going on where alcohol was present, and where a majority of the guests were younger than the legal drinking age of 21.
Following a brief investigation, officers determined a man identified as Joseph Browne, 20, had hosted the party, according to police. Browne was taken into custody without incident on charges of facilitating a drug or underage alcohol party and being a minor in possession of alcohol.
Browne was released on personal recognizance bail, and is due back in the 9th Circuit Court, Merrimack Division, on Sept. 12 at 8 a.m.