MERRIMACK — A Greenfield man has been charged with obstructing justice for not letting police have his phone until they took it by force two weeks ago.
Noah S. Saari, 22, of 239 County Road, was being questioned on May 30 by local police related to an unspecified criminal matter when the incident kicked off.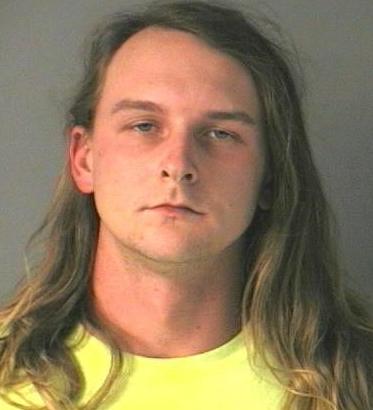 "As the investigation progressed, to include statements made during this interview, detectives administering the interview attempted to seize an item, specifically a cellphone, from Saari as the detective believed it contained evidence of a crime," Merrimack police said.
What the crime was wasn't disclosed by police.
"Despite being asked to voluntarily relinquish the phone to prevent being charged with obstructing government administration, Saari prevented the detective from seizing the phone," they said.
When Saari, who was not under arrest at the time, then went to access his phone, he was subdued by the officer, according to police.
"The detective restrained Saari from potentially destroying evidence until another officer arrived," Merrimack police said.
At that time, Saari then surrendered his phone, police said.
Saari was arrested and charged with misdemeanor obstruction of government administration, but no other crime at this time. He was released on personal recognizance bond pending arraignment.