CONCORD — New Hampshire authorities announced the identities of three of the four Bear Brook murder victims on Thursday, a discovery that originated from the work of an amateur sleuth and provides more clues to the state's most perplexing murder mystery.
Authorities have confirmed that Marlyse Elizabeth Honeychurch — a twice-divorced California mother raising two daughters — was the adult woman whose remains were discovered in a steel barrel in forests outside Bear Brook State Park in Allenstown in 1985.
They also identified her two daughters, whose remains were discovered at Bear Brook.
Relatives of Honeychurch filled the front row of the auditorium where police and homicide prosecutors detailed their findings on Thursday.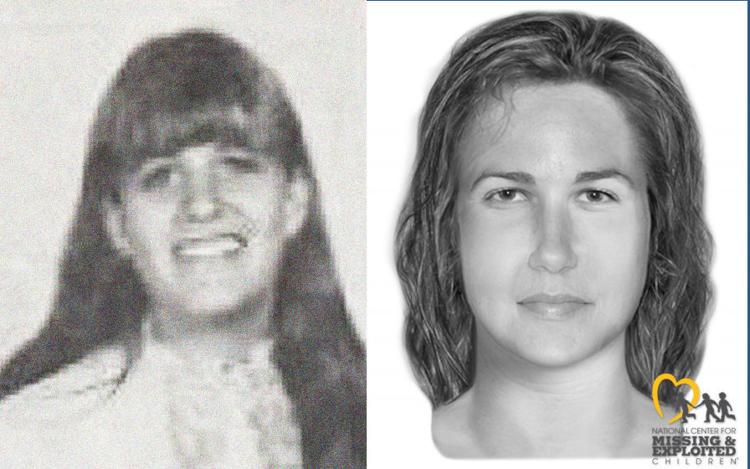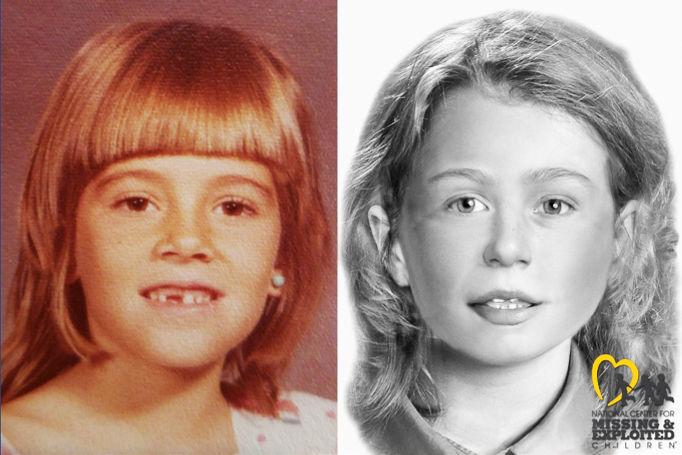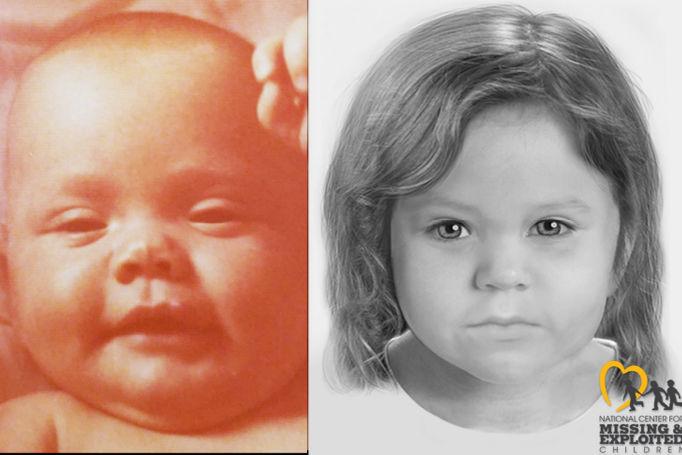 "This day comes with heavy hearts. Marlyse, Marie and Sarah were so loved by our families and they are greatly missed," they said in a statement. They asked for space as they processed the recent discovery.
"We take solace in finally having the answers we have longed for. Thank you to everyone who never gave up on the 'Allenstown victims,'" the statement reads.
The discovery is the most significant advancement in the case in the last 2 1/2 years. Then, officials said the case was unusual: they didn't know the murder victims but were confident who killed them — a drifter who went by the name of Robert Evans in Manchester and died in a California prison in 2010.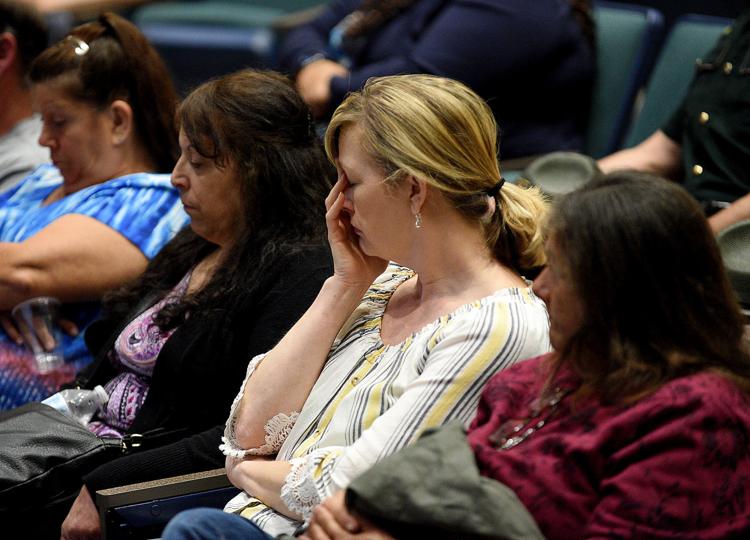 However, many pieces of the mystery are still outstanding:
• The identity of the fourth child — the so-called middle child — who is Evans' biological daughter and would have been a preschooler at the time of her death. She was found with Honeychurch's youngest daughter inside a steel drum, 15 years after the other two bodies were discovered.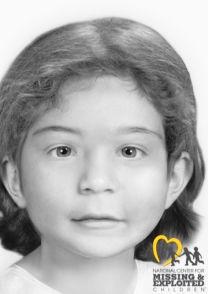 • The whereabouts and identity of the middle child's mother, who police suspect has been murdered.
• The whereabouts of Denise Beaudin, who was 23 and living in Manchester when she, her 6-month-old daughter and Evans were last seen by family in Thanksgiving 1981. It's possible Evans — whose real name is Terry Peder Rasmussen — killed her before leaving New Hampshire, authorities said Thursday.
Associate Attorney General Jeffery Strelzin described Rasmussen as a killer who liked to erase his victims.
"He's an atypical serial killer," Strelzin said. "This is somebody who forms relationships and is clearly having social attachments."
He also noted that Evans spent much of the 1980s under the radar in California; the veteran homicide prosecutor suggested that Rasmussen could have been responsible for other killings.
"It's hard to believe a leopard changes its spots," Strelzin said.
Marlyse Elizabeth Honeychurch was born in 1954 in Stamford, Conn The other two victims are Marie Elizabeth Vaughn, who was born in 1971 in Artesia, Calif., and would have been grade-school age at the time of her death, and Sarah Lynn McWaters, who was born in 1977 in Hawaiian Gardens, Calif., and would have been a preschooler when murdered.
Authorities provided photographs of all three females. In one poignant image, Marie is blowing out candles of her birthday cake at a children's party.
During a lengthy presentation, authorities attributed the break to a librarian who searches for missing persons as a hobby.
The librarian saw a 2000 post on an ancestry registry board from relatives looking for Marlyse McWaters and her daughter Sarah. In November 2017, the librarian posted a message asking if they could be the Bear Brook victims.
Last October, the researcher listened to the award-winning Bear Brook podcast by New Hampshire Public Radio and contacted the original poster. The family member told the researcher that Marlyse was last seen with Rasmussen in La Puente, Calif., at Thanksgiving in 1978.
While the family member did not know the significance of the Rasmussen name, the librarian did. Police became involved, and DNA tests confirmed the identities.
Marlyse Elizabeth Honeychurch's parents separated when she was about 7, and she joined her mother in California at the age of 15. She married her first husband in Las Vegas in 1971. They had a daughter, Marie, lived in California for a year and moved back to Connecticut, then to Fall River, Mass.
They broke up, and the father returned to California with Marie. Marlyse eventually traveled to California and took custody of Marie. They officially divorced in February 1974, and the last time the father saw Marie was August 1976.
In September 1974, Marlyse married her second husband, a Marine. They had Sarah, and lived at Camp Pendleton and separated in 1978. He was awarded temporary custody, started a relationship with another woman and Sarah ended up with her mother.
Marlyse was 24 in November 1978 when she showed up at her mother's house in La Puente, Calif. on Thanksgiving with Rasmussen. She had an argument with her mother over a trivial matter, left with her children and was never seen again by family.
No one has confirmed seeing Marlyse or her daughters in New Hampshire, where Rasmussen showed up in the late 1970s, taking the name Bob Evans and working at the Waumbec Mill.
But police have focused on a woman named Elizabeth Edwards and suspect she may be Marlyse, whose middle name was Elizabeth. Elizabeth Edwards signed registered mail for Robert Evans at his 925 Hayward St., Manchester, address in January 1980.
She was listed as his spouse during a February 1980 arrest on a bad-check complaint. She appeared again as a spouse in a June 1980 arrest on a complaint of stealing electricity.
However, no record has been found of Marie — who was school-age at the time — in Manchester schools.
Officials have said they have not been able to identify Marie's real father. Sarah's father is dead.
Officials had nothing significantly new to say about Beaudin, who grew up in Goffstown and was last seen with Rasmussen on Thanksgiving 1981. Strelzin said authorities have speculated she left New Hampshire with Rasmussen because her 6-month-old daughter survived about five years with Rasmussen.
Now a mother living in California, that woman's effort to trace her relatives through online genetic registries led her to New Hampshire and police to the Bob Evans mystery.
Strelzin said they can't be sure that Rasmussen did not kill Beaudin and her body is somewhere in New Hampshire.
"What we know is Terry Rasmussen left New Hampshire with four bodies behind," Strelzin said. "Given the nature of this killer, it's possible he hooked up with another woman."
Strelzin said the Thanksgiving connections between the two women's disappearances appear to be coincidences.
Although a woman named Denise Daneault has been missing since 1980, investigators say nothing links her to Rasmussen or the middle child.
Union Leader Staff Writer Shawne K. Wickham contributed to this article.