NASHUA -- A 33-year-old man is facing charges alleging he repeatedly sexually assaulted a young girl for the past five years.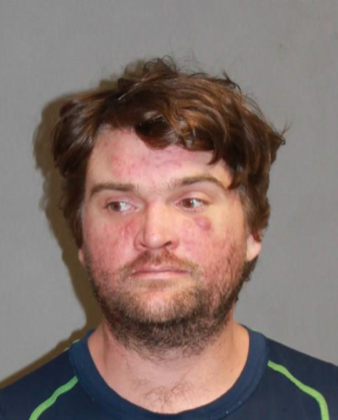 Andrew Atkinson, of 2 Roedean Drive, has been indicted on two counts of a pattern of aggravated felonious sexual assault, as well as attempted aggravated felonious sexual assault and felonious sexual assault.
A Hillsborough County Superior Court grand jury indicted Atkinson last week.
According to newly filed court records, the alleged incidents took place from January 2013 to the end of 2018.
Atkinson is accused of engaging in a pattern of sexual assault against the girl, starting from the time she was 5 years old. The alleged incidents occurred "on more than one occasion over a period of two months or more and within a period of five years," state court documents. The girl is now 11, according to court documents.
Atkinson is accused of inappropriately touching the young girl, kissing her, engaging in sexual contact with her and forcing her to perform sexual acts on him, according to the indictments.
If Atkinson is convicted, the special felonies would carry a possible prison sentence of up to 20 years because of the girl's age. The other offenses would carry up to a seven-year sentence in prison upon conviction, court records state.
"A special felony is punishable up to an enhanced term of imprisonment, exclusive of fines," police said in a release.
Police initially arrested Atkinson in August following a report that he was allegedly sexually assaulting a juvenile female in the city. The Nashua Police Department's Uniform Field Operations Bureau and Special Investigations Division had been investigating the case since it was originally reported in July.
According to a court clerk, Atkinson is scheduled to be at Hillsborough County Superior Court South in Nashua for a dispositional conference on Nov. 27.