NASHUA -- A 39-year-old Nashua man is facing assault charges after he was arrested early Friday morning when police investigated a report of a domestic dispute.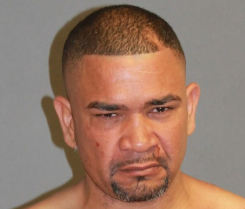 After the initial investigation, Jaime Torres-Roman was charged with second-degree assault - domestic violence, three counts of domestic violence - simple assault, and criminal mischief.
At 1:37 a.m. on Friday, the Nashua Police Department's Uniform Field Operations Bureau responded to a Nashua residence for the report of a domestic dispute.
The alleged victim, who is known to Torres-Roman, told police that Torres-Roman had choked and otherwise assaulted her, according to a police press release.
The female sustained non-life-threatening injuries and declined medical treatment.
Torres-Roman was scheduled to be arraigned this past Monday. The results of the court proceedings were not immediately available.