NASHUA — Police say a woman who led them on a car chase through Nashua on Tuesday was arrested after crashing into a retaining wall and fleeing on foot, leaving a young boy behind in the damaged vehicle.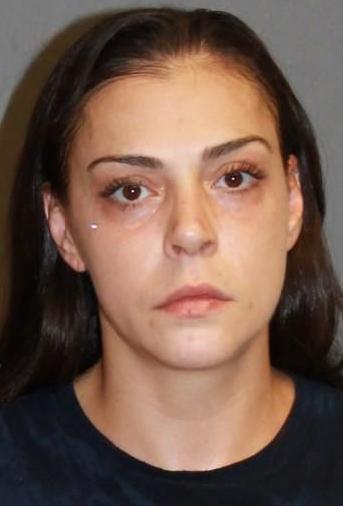 Nashua Police Lt. Carlos Camacho said officers noticed Tracey Pelletier, 32, of Nashua driving while using her cellphone at 1:46 p.m. near Amherst Street and attempted to pull her over. According to Camacho, Pelletier refused to pull over and sped off "at a high rate of speed" on Amherst Street.
An officer chased Pelletier but stopped due to safety concerns, Camacho said.
The vehicle she was driving was located in the area of Amherst and Vernon streets, where it had crashed into a retaining wall outside a business. Pelletier exited the vehicle and fled on foot, but was taken into custody after attempting to hide in a nearby home, police said.
Police discovered that a 6-year-old child was in the back seat of the car. He was taken to a local hospital and treated for minor injuries.
Nashua police did not respond to the question of whether Pelletier is the child's mother, or the question of who had custody of the child following the crash.
Pelletier is facing multiple charges including endangering the welfare of a child, conduct after an arrest, reckless conduct, trespass, driving without a license, using a cellphone while driving, resisting arrest and disobeying a police officer.
Police say their investigation into the incident is ongoing.
Records show Pelletier was previously arrested May 20 at 3:06 p.m. on Ocean Boulevard in Seabrook and charged on a bench warrant.