CONCORD — The long, expensive and bitter fight over Nathan Carman's right to a piece of his wealthy grandfather's estate appears headed out of New Hampshire to a probate court in Connecticut.
William Michael and Simon Leeming, lawyers for three aunts contesting Carman's rights to any of that money, confirmed Wednesday they reached a settlement with the Connecticut Department of Revenue regarding state taxes to be owed on the estate of real estate tycoon John Chakalos.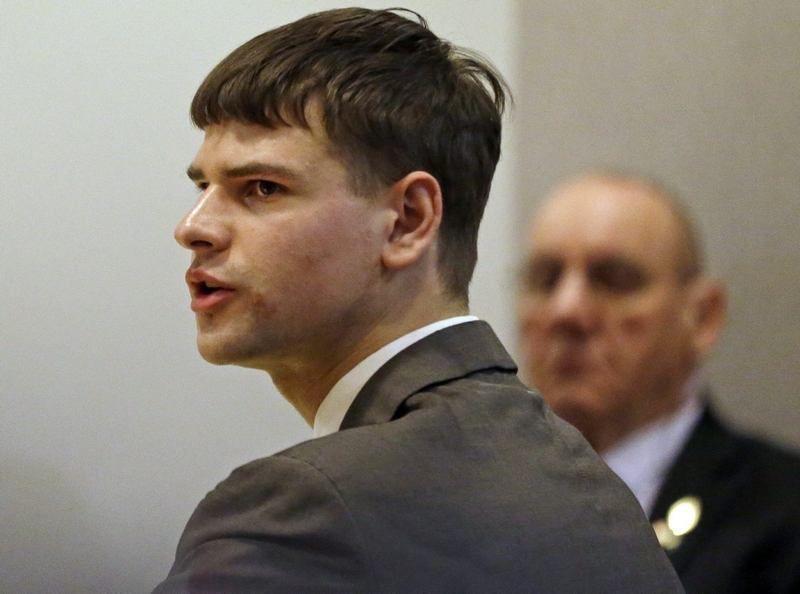 Once a South Windsor, Conn., probate judge names an executrix to carry out that settlement, they would drop a New Hampshire Supreme Court appeal regarding this estate, Michael told New Hampshire Circuit Court Administrative Judge David King in a teleconference Wednesday.
Michael said he had expected the tax settlement would have already happened by now, but the Connecticut judge had been ill.
"We wanted your honor to be aware of what the process was going to look like in the very near future," Michael told King.
Police named Carman as a "person of interest" in Chakalos' death in 2013.
Nathan Carman is the sole heir of Linda Carman, one of the daughters who inherited a share of Chakalos' estate after he was killed in 2013.
Linda Carman was believed to have drowned when Carman's fishing boat sank off the coast of Rhode Island in 2016.
Carman's aunts, Valerie Santilli, Elaine Chakalos and Charlene Gallagher, unsuccessfully tried in a New Hampshire court to block Carman's share of the estate, alleging he shot the 87-year-old John Chakalos in December 2013 "out of malice and greed" in his Windsor, Conn., home. The sisters also believe Nathan Carman was responsible for his mother's death.
Earlier this week, lawyers for Carman asked a judge to grant him a new trial in his lawsuit that sought $85,000 of insurance money for the sinking of the boat.
Eight days after the boat sank, rescuers found Carman clinging to a life raft.
Last month, a Rhode Island judge ruled the National Liability & Fire Insurance Co. was not responsible for the policy on the boat because Carman had made "faulty repairs" that contributed to the sinking.
Judge King ruled last summer that Chakalos was not a New Hampshire resident and as a result, this estate fight didn't belong in a New Hampshire court.
At that time of his death, Chakalos had a valid New Hampshire driver's license, wills and trusts were entered into here and he had voted in eight different New Hampshire elections.
He also owned a mansion in Keene and had donated to many charitable groups in Cheshire County.
Chakalos' daughters had sued in probate court here and had hoped to be able to introduce evidence during the proceeding to support their claim that Carman had killed his grandfather.
But with his ruling, King canceled plans for a three-week trial in the case and lawyers had appealed that finding to the state's highest court.
King asked the lawyers to give a written progress report by the end of January on where the case stands.
During the teleconference Wednesday, King asked the lawyers to provide him in a month with a written report on the status of the case in Connecticut.
"I want to make sure the money in this estate is properly sent to Connecticut without any other unresolved issues," King said.
The judge said there is a small property asset in New Hampshire. At the time of his death, Chakalos had half ownership of a condo in Hampton Beach.
According to the last financial accounting in 2018, King said the value of the total estate was $42 million.
Carman is said to be asserting his right to as much as $7 million of that total, according to documents.