SANDOWN — A month-and-a-half before her grandson allegedly murdered her, Aline Irish let the 42-year-old move in with her.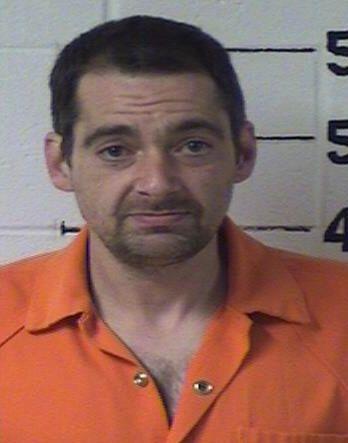 A neighbor said the 88-year-old was trying to help out Patrick Irish by giving him a nice place to stay, but he was also lending a hand around his grandmother's Sandown home.
Aline Irish's neighbor and friend, Nancy Moser, said she hired Patrick Irish for some maintenance work, painting and other odd jobs around her place and was happy with him.
"He did such a good job and was so meticulous. He was kind enough to do it at a reasonable rate. I never ever had a problem with him," Moser said.
Irish worked as a plumber for his father's plumbing business and was considered a decent handyman.
Moser wasn't aware of any problems between Patrick Irish and his grandmother, which made the news of her death on Wednesday even more shocking.
"I never suspected anything," Moser said.
Authorities arrested Irish's grandson Wednesday night on second-degree murder charges alleging he killed his grandmother inside her home at 48 Phillipswood Road. She died of blunt-force trauma to her head. Senior Assistant Attorney General Susan Morrell would not say whether a weapon was involved.
Patrick Irish waived his arraignment Thursday in Rockingham County Superior Court and entered not-guilty pleas. He is being held at the Rockingham County jail without bail.
Irish lived for many years in Raymond and at some point moved to Fremont before moving in with his grandmother.
"He was living there, as I understand it. He was helping her out and she was helping him out," Morrell said.
According to Morrell, Patrick Irish called 911 for assistance Wednesday around 1 a.m. and when police arrived they found his grandmother dead.
Court records show his criminal record includes a conviction for driving under the influence of drugs in Epping in 2016 and another driving while intoxicated conviction from 2014.
He had lost his license, but was getting rides as he was trying to get his license back.
Irish noted some financial troubles in court paperwork related to the DUI from Epping, to which he pleaded guilty in 2018.
In response to a question on a fine payment financial affidavit asking how he meets his expenses if he has no income, Irish wrote, "It is very hard the last 2 yrs w/no licence (sic). I meet them w/ help from my family and friends."
Few details about the murder have been released.
"I really can't get into the details of exactly how this happened, just that it was blunt-force trauma to her head that caused the injuries that caused her death," Morrell said.
Those who know Aline Irish say the mother of five, whose musical talent included opera singing, was an active senior who still drove and always made it to church.
Her death has left parishioners at the East Kingston Community United Methodist Church in shock.
Pastor Vincent Davis said she was a member of the church for many years and helped put on monthly senior lunches.
"She was a wonderful person. She was a bright light in our lives. For a woman her age, she was so vibrant and active and lively," he said.