KEENE — A Keene man caught on video pulling a pistol during an October street fight is now facing a felony charge for criminal threatening with a deadly weapon, according to court records.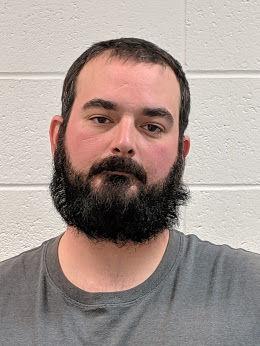 David Brown, 30, of 91 Water St., allegedly asked people if they wanted to "catch a .40 cal," after he pulled the gun and pulled back the slide, according to the police report filed in Cheshire Superior Court in Keene. The incident was caught on video and posted on the internet.
Brown can be seen confronting Patrick Hebert, 21, on Grove Street. Hebert told police that Brown confronted him and his friend while they were trying to fix a flat tire, according to the affidavit.
Hebert's friend went into an apartment, and Hebert stood outside at the top of some stairs, according to the affidavit.
In the video, Brown is accompanied by a woman, and Hebert calls him ridiculous. Brown rushes up the stairs and is seen in the video punching Hebert, who falls. Hebert and a man who comes from inside the apartment start punching Brown, according to the video. One of the men pulls Brown's shirt off, and Brown then manages to get away and pull a pistol from his waistband, according to the video. The video then cuts to Hebert back inside the apartment with a bleeding head.
Police arrested Brown after viewing the video, though he denied it was him shown in the video, according to the affidavit. Brown said during his booking of the video, "If it is me, there isn't a gun," according to the affidavit.
Brown is currently free on personal recognizance bail. He is to have no contact with Hebert, and he is not to consume alcohol or possess any firearm, according to the bail order.