ALFRED, Maine — A New Hampshire man was arrested in Maine on charges he had raped a woman at a campground in Arundel, Maine, on Independence Day.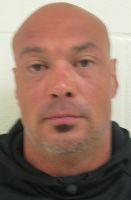 Deputies with the York County Sheriff's office were called to a campground in Arundel around 10:15 p.m. on July 4 to speak with a woman who reported she had been raped, York County Sheriff William King said in a statement.
King did not identify which campground deputies responded to.
After a brief investigation deputies arrested Nicholas Webb, 40, of Richmond on a charge of gross sexual assault, King said.
Webb was released on $5,000 bail and is due to appear in Superior Court in Alfred, Maine, later this summer, King said.