A New Jersey man has been charged with criminal mischief after police say he took a power tool to a sacrificial stone tablet at America's Stonehenge in Salem in 2019 and left behind a wooden cross with photos and drawings attached.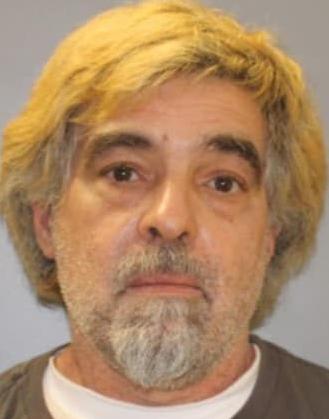 Mark Russo, 50, of Swedesboro, N.J., has been charged with one count of felony criminal mischief in the high-profile vandalism case. Salem detectives arrested Russo on Monday at the Salem County Correctional Facility in Woodstown, N.J., where he was being held pending extradition back to New Hampshire.
The arrest comes after an approximately 15-month investigation into vandalism at the America's Stonehenge site in September 2019.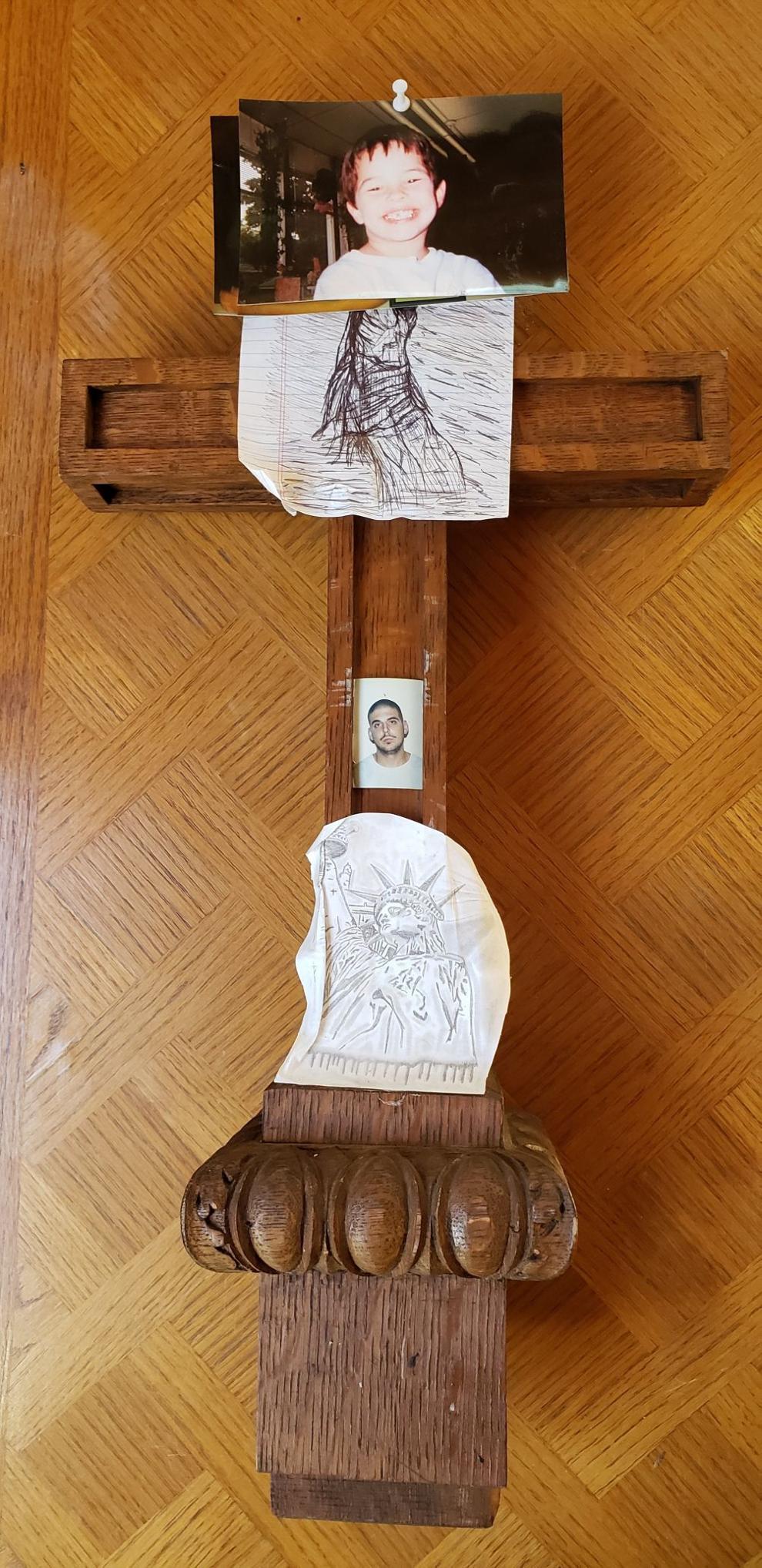 Salem police responded to the tourist spot at 105 Haverhill Road, where they spoke with a man who said that while walking the property, he discovered an 18-inch wooden cross suspended between two trees.
The property owner said they also found damage done to a stone tablet using a power tool, most likely a grinding tool. The vandal also apparently hit it with a sledgehammer, knocking the stone tablet over.
Police said the rock tablet was carved with "WWG1WGA" and "IAMMARK." Police said the first stands for "Where We Go One, We Go All," a motto with connections to the QAnon conspiracy theory.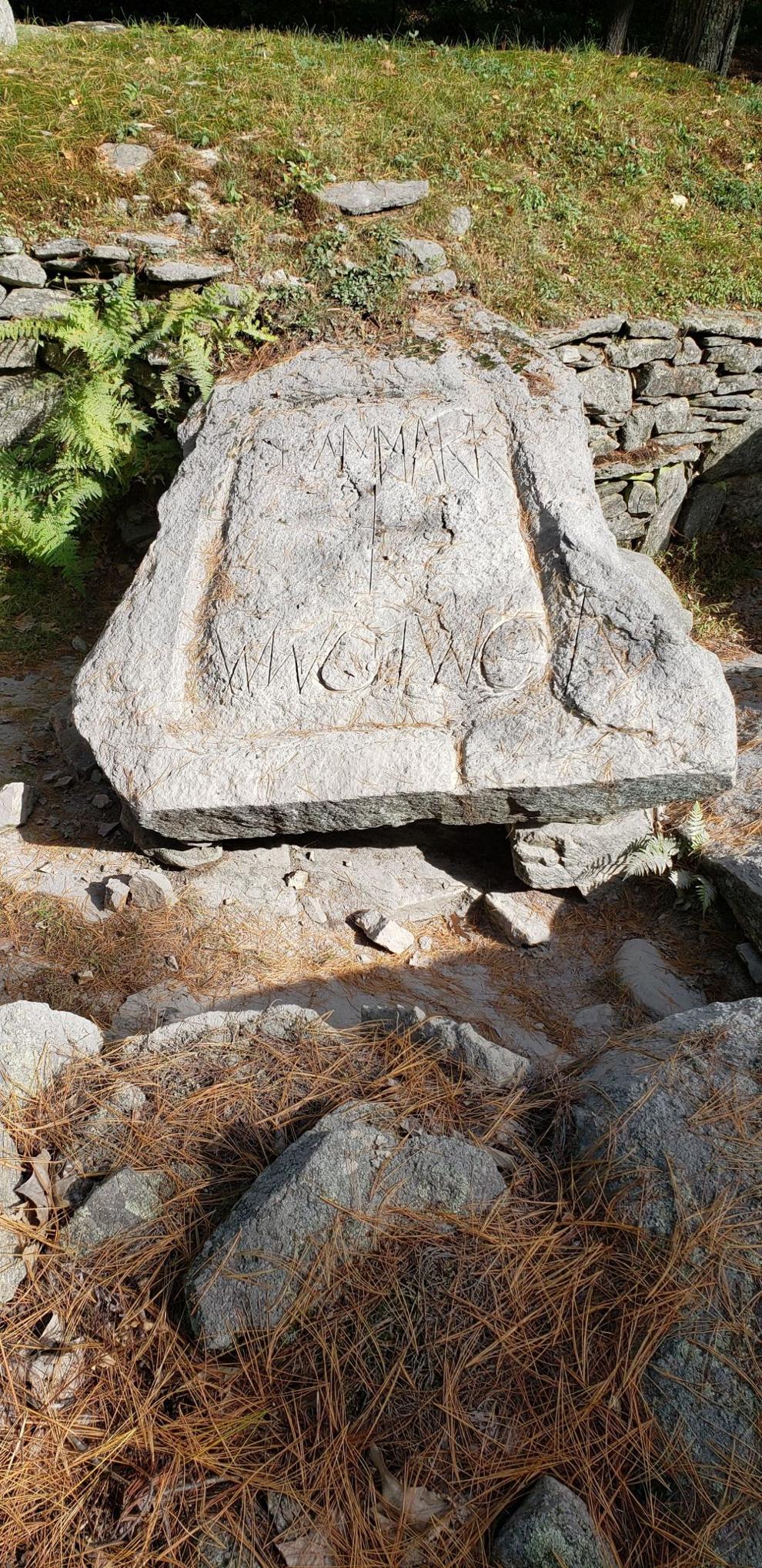 Attached to the wooden cross were images of a smiling child, a young man and hand-drawn sketches, including one of the Statue of Liberty.
Russo was arrested after police found images of the stone and Russo online. Detectives connected him to a Twitter account responsible for a Tweet referencing "a few improvements" at the site. The images on the cross were also linked to Russo, police said.
"A job well done to Detective (Michael) Geha, who has determinedly and skillfully worked on this case for well over a year," Salem Police Chief Joel Dolan said in a statement.
Salem police thanked the FBI's Bedford office and the Woolwich, N.J., police department for assisting in the investigation.
According to a website for the attraction, America's Stonehenge is believed to be more than 4,000 years old, and features various rock structures.
The site is thought to be one of the oldest man-made constructions in the United States, built by ancient people thousands of years ago who were well-versed in astronomy, according to the website.
Some have suggested the site traces its origins to Native Americans, while evidence of Ogham, Phoenician and Iberian Punic script has been found there, leading others to theorize early European connections, the website says.
Skeptics claim the site is the work of a 19th-century shoemaker.
Bail for Russo was set at $3,000 cash. A hearing is scheduled for April 21.