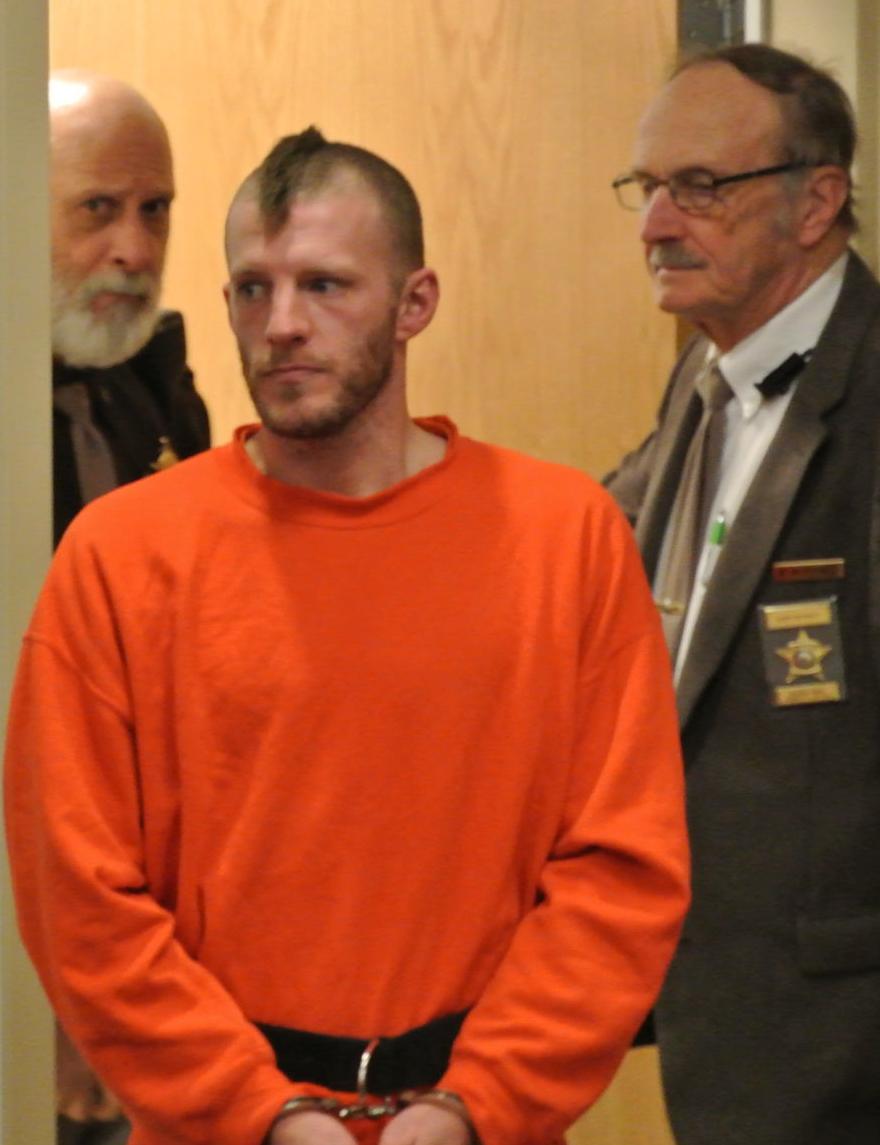 KEENE — The couple accused of being part of the sexual assault of a minor are staying in jail after they were arraigned in the Cheshire Superior Court in Keene on Monday.
James Crawford, 32, who is facing 10 criminal charges -- six counts of aggravated felonious sexual assault, two counts of witness tampering, one count of second degree assault and one count of resisting arrest -- told Judge David Ruoff that if he is unable to hire a private attorney, he plans to defend himself.
"That's not a good idea," Ruoff cautioned.
Crawford has a history of convictions for violent crimes, and served jail time in 2016 for a domestic violence conviction, according to court records. He denied any wrongdoing in this case.
"I'm not belittling the charges, all of my assault or anger issues that are on paper are all hearsay situations," Crawford said. "Once again we've run into a hearsay situation."
His girlfriend, Jennifer Richie, 37, is charged with endangering the welfare of a child, witness tampering, hindering apprehension or prosecution, and motor vehicle charges. Richie's court appointed attorney, Monique Schmidt, said a lot of the responsibility lies with Crawford.
"She too is a victim of his abuse as well," Schmidt said. "I think she's been operating under duress for some time … She's afraid of him too."
The couple were arrested on Friday when New Hampshire State Police moved in to serve arrest warrants on them during a motor vehicle stop, according to Assistant County Attorney Keith Clouarte. Crawford made a run from the state troopers and went into the woods in Alstead. A large-scale search kicked off for the next six hours and Crawford was eventually apprehended when a police dog tracked him down, according to Clouarte. Crawford reportedly sustained some injuries from his encounter with the dog, Clouarte said.
Crawford told Ruoff that he panicked seeing the police officers with their guns drawn.
Clouarte said in May the alleged victim ran bloodied and naked from the house where Crawford had allegedly been violently sexually assaulting her. The victim stayed in the woods wearing a tarp until a Good Samaritan found her and brought her to help, Clouarte said.
Clouarte said Crawford tampered with the ensuing investigation and got the alleged victim to lie about what happened.
Crawford allegedly instructed the victim to imply she had been raped by strangers, Clouarte said.
The couple allegedly got the victim to lie to authorities on a previous occasion, Clouarte said. In April, Crawford allegedly hit her in the face, breaking her jaw, Clouarte said. The couple took the victim to a hospital in Vermont where they allegedly got her to tell authorities that she hurt herself while walking the dogs and she fell and hit her head on trailer hitch, Clouarte said.
The victim was eventually removed from the home by the Division of Children, Youth and Families and in the following months she then told authorities about the abuse, Clouarte said.
Crawford told Ruoff the victim is being manipulated to tell authorities about the abuse.
"This is because people in her ear are saying I'm a bad person, and I've never been a bad person" he said.
After Ruoff ordered that Crawford is to be held without bail, he cautioned him to think long and hard about whether or not he will represent himself in court.
"You're basically looking at the rest of your life (in prison) if you're convicted of all these things," Ruoff said.
Crawford has two weeks to find an attorney, and will be back in court for a status of counsel hearing to talk to Ruoff about his defense.
Ruoff also ordered Richie held without bail citing a recent search warrant application for a cellphone that raises concerns about her possibly interfering with the investigation. Ruoff said in court that Richie allegedly supplied the victim with a "secret" cell phone so that they could communicate.