WHITE RIVER JUNCTION, Vt. — Keith Cushman, a Lebanon, N.H., man, isn't going to jail after pleading guilty to negligent driving charges for a September crash that killed one of his two passengers.
Cushman, 37, was originally charged with felonies of grossly careless and negligent operation with death resulting after toxicology test results came back showing the presence of cannabis in his blood following the Sept. 3 crash on Interstate 91 in Vermont that took the life of his passenger, Theodore Haley III, 37, and injured another passenger, Michelle Hayward, 37, both from Hartford, Vt.
Windsor County State's Attorney David Cahill said this week that the state does not have the tools to be able to prove marijuana intoxication in court.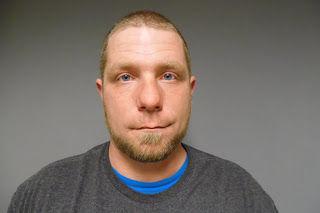 "There is a need for a real time roadside test for cannabis impairment," Cahill said.
The current roadside tests police give to people suspected of impairment don't work following an accident, when someone is injured and traumatized, Cahill said. The blood tests taken are typically hours after the accidents, as was the case with Cushman's blood test, Cahill said.
Police say Cushman hit the median of the highway as he was driving his 2006 GMC Sierra truck, hitting several rock ledges, after he lost control. The truck overturned during the accident, and Haley was thrown from the vehicle in the crash. When first responders got to the scene, they found Haley pinned under the truck, according to police.
Cushman and Hayward were taken to Dartmouth-Hitchcock Medical Center in Lebanon, N.H., for treatment.
Cushman's blood tests came back showing the presence of marijuana, but the test could not indicate if that marijuana was from use before the accident indicating intoxication, or if it was showing that Cushman was simply a regular marijuana user, Cahill said, but not intoxicated at the time of the crash.
Cushman pleaded guilty to misdemeanor negligent driving counts, Cahill said, for speeding and for driving while fatigued.
Neither Haley nor Hayward were wearing seatbelts at the time of the crash, Cahill said, which also contributed to the charges.
"If you subtract (marijuana) from the equation, fundamentally, you are left with a case that involves speeding, fatigue, and driving off the roadway with unbelted passengers," Cahill said. "If you were to add marijuana impairment to the equation, you would have a felony."
Cushman was sentenced to two 1-to-4-year prison sentences, both suspended. Instead, he will serve 5 years on probation.