SALEM — A New York City man was arrested and another man is being sought following what police said was an alleged attempted robbery of a bag of iPhones.
According to a police statement, the incident began Tuesday when dispatchers heard someone shouting "Stop!" during a 911 call. Dispatchers called the number back and the person said he believed he had interrupted a robbery, according to the statement.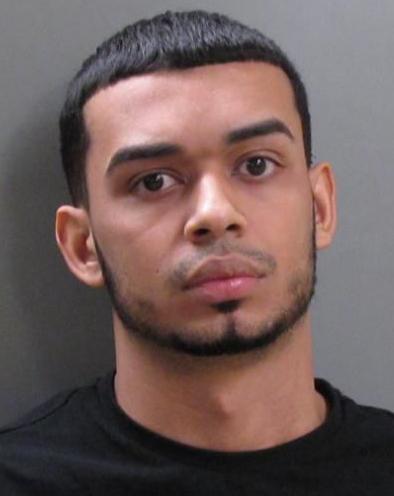 At 7:04 p.m., police responded to the area of The Mall at Rockingham Park at 99 Rockingham Park Blvd. and found three men in a parking lot. Police said they "learned that two suspects had attempted to steal a bag of i-Phones from the victim after grabbing him and throwing him to the ground while he was walking to his car."
Police said a man was treated for minor injuries at the scene.
Brayan Feliz, 21, of the Bronx, N.Y., was arrested and charged with robbery. He was released on $1,000 bail and will be arraigned in Rockingham County Superior Court on Nov. 25.
Salem police are seeking a second person, described as a black male, approximately 5 feet, 10 inches tall, believed to be in his late teens or early 20s, with dreadlocks in two buns. He was wearing all black at the time of the incident.
Anyone with information is encouraged to call the Salem Police Department at 603-893-1911.