MERRIMACK — A local woman has pleaded not guilty to abandoning a German shepherd that allegedly spent months confined to the filthy kitchen of an unoccupied home.
Alexa M. Cho, 20, of 48 Brek Drive, waived her arraignment Thursday at 9th Circuit Court, Merrimack District Division, with her attorney, Olivier Sakellarios, entering the plea on her behalf.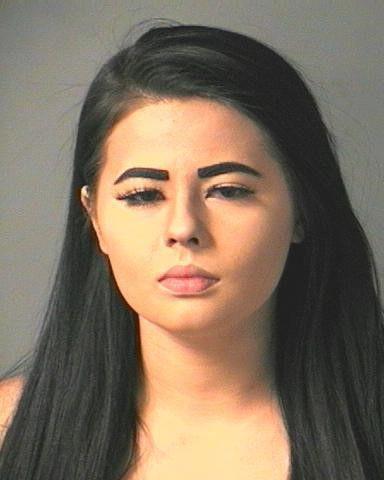 Cho was arrested earlier this month after police found her dog, Turbo, unattended and unfed inside of a local residence.
According to newly filed court documents, Cho subjected her dog to inhumane treatment by locking it in a confined space that was full of fecal matter and discarded hair.
Police said earlier that Turbo was living in extreme squalor, with feces and urine surrounding him in a kitchen.
Cho was charged with two counts of animal cruelty, failure to vaccinate a dog and owning an unlicensed dog. Court records also accuse Cho of negligently depriving her German shepherd of necessary veterinary care and proper exercise.
The dog was found July 24 at 17 Sycamore Drive, where he is believed to have resided since at least the fall of 2018, authorities allege. Police could see the thin dog through a window at the house. Authorities said the dog's mildewed food and water dishes were empty.
According to a police, it appeared that the home had not been lived in for several months. Cho, who owns it, does not reside at the residence, said police.
The dog was retrieved and taken to the Animal Rescue League of New Hampshire where it is currently receiving "significant veterinary care," say court documents.
Cho eventually surrendered custody of Turbo to the shelter.
Police said earlier that the dog was in grave condition and his chances of being adopted questionable.
"Turbo has been making some improvements. We were able to get him neutered this week, and have been working on some behavioral issues that he had been exhibiting prior to coming to the ARLNH. He is a staff favorite, for sure," Maureen Prendergast, director of outreach and investigations at the shelter, said Thursday.
"While we continue to work on his behavior issues, he is currently not yet available for adoption, but we wanted our supporters in the community to know how he has been doing, and to thank everyone for their outpouring of support. Turbo is fortunate now to have so many people in his corner."
Cho is currently free on personal recognizance bond and is prohibited from acquiring, owning, watching or babysitting any animal, say court records.
Cho's trial is set for Oct. 3 at 9th Circuit Court, Merrimack District Division.