MANCHESTER — Police are investigating two late-night West Side robberies, one of them at gunpoint, a news release said.
In both cases — one just after midnight Tuesday on Dubuque Street and the other about 11:45 p.m. Sunday on Cartier Street — the robbers were described as thin black males in their 20s or 30s, police said.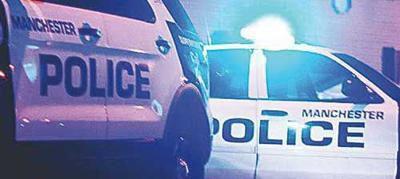 In the Tuesday incident, a cab driver told police he had driven two men to Dubuque Street and when he stopped the cab, they robbed him at gunpoint before running off through a yard.
The men wore black clothing, with one possibly wearing a hooded rain jacket with a square hood, police said.
Sunday night, police said, a Chinese food delivery driver was robbed on Cartier Street. Two men approached the driver as he got out of his car, with one pressing something into his back before he was robbed of cash and the Chinese food and the pair fled through a driveway, police said.
Police ask anyone with information to call them at 668-8711, or Crime Line at 624-4040.