MANCHESTER — Damien Seace now faces a first-degree murder charge in the beating death of his girlfriend Jennifer Burpee at a Manchester housing apartment last July.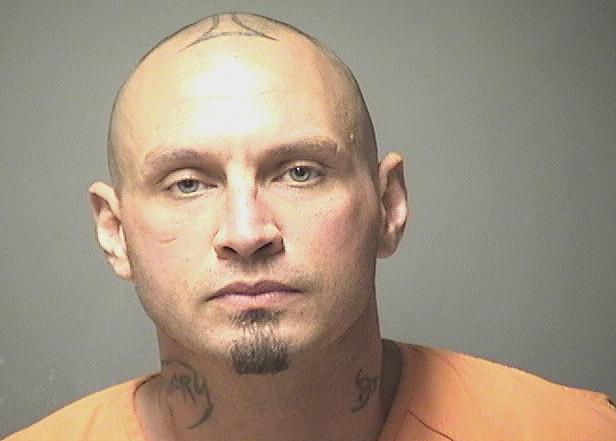 A Hillsborough County grand jury handed up both first- and second-degree murder indictments against Seace, 35, last month. A first-degree murder conviction carries an automatic sentence of life in prison without parole.
According to court papers unsealed recently, Seace told police he thought Burpee got what she deserved and that he wanted to kill her.
"He stated that he went 'caveman' and 'berserker' and that he saw 'red,'" police wrote in an affidavit that recounts an interview with Seace the day after the July 23 death.
"At one point, Seace said something to the effect of 'I'm not going to shed any tears for that person because I don't have any for that human anymore," police wrote.
Police arrested Seace the day of the killing. He has been jailed since then, and his trial is scheduled for July. His public defender, Paul Borchardt, said he wasn't surprised about the first-degree murder charge.
"We knew it was a possibility. I just wasn't sure," Borchardt said.
The police affidavit spells out Seace's intoxication, and Borchardt said that voluntary intoxication is a defense in charges such as first-degree murder or knowing second-degree murder, when the state of mind is crucial.
The drawback is that it's not a defense against a charge of second-degree murder under a reckless state of mind.
"It's possible. It's too early to say if it (voluntary intoxication) is a defense we'd use," Borchardt said.The affidavit reveals details of the killing, which took place in Room 708 of the Pariseau high-rise at the corner of Amory and McGregor streets. The death stunned Pariseau residents and raised questions of security in public housing properties in Manchester.
The affidavit relies on the 911 call of the terrified Burpee, police descriptions of what they found once they entered her apartment and Seace's remarks both during his arrest and a police interview the following day.
The following details were laid out in the affidavit:
Seace told police that both he and Burpee were angry and at least he was intoxicated during the afternoon and evening of July 23.
He had awoken earlier in the day in Burpee's apartment. She was gone, but left him with a homeless man she had invited into the apartment the night before. By that evening, Seace had consumed two bottles of red wine and three boxes of Coricidin cough medicine.
Seace spent three hours in the afternoon looking for Burpee. He told police that she wanders after drinking.
Seace told police they both drink, and police suspected bipolar disorder for both.
The couple eventually ended up at the apartment, and Burpee called 911 about 9:45 p.m. to say that Seace had taken her cat and was going to kill her. She told 911 that he was in the hallway, intoxicated and violent.
"While she was on the phone with 9-1-1, she began screaming that he was breaking down her door. After that the recording captures her continuing to scream," the affidavit reads. She screamed that he's killing her. Eventually, the screaming stopped.
When police entered the apartment, they saw Burpee face down in a pool of blood. Seace was hiding in the bathroom and initially wouldn't exit. When he did, he held the cat and asked police to shoot him.
He told police that he was outside the apartment with the cat and Burpee let him back in.
"He said that the two of them argued, and he then grabbed a small wooden end table type piece of furniture and hit Burpee in the head," the affidavit reads. He estimated striking her 20 times.
The Seace case played prominently in the decision of Attorney General Gordon MacDonald to take over the prosecutorial functions of the Hillsborough County Attorney's office. In doing so, MacDonald's office faulted County Attorney Michael Conlon for not knowing the county office had dropped October domestic-related charges against Seace involving Burpee.
Amanda Grady Sexton, public affairs director for the Coalition Against Domestic and Sexual Violence, has said the system failed Burpee. She said every prosecutor should be trained in how to prosecute cases in which the victim won't cooperate.
But in a Feb. 14 statement that Burpee gave to prosecutors, she said she wanted the charges against Seace to go away.
"I was under pain medication and alcohol. I was rowdy and unruly," she wrote in a letter obtained by the Union Leader through a Right to Know request. "There was no violence at all. No physical contact at all. Police were really mean to both of us."
Burpee added she was now sober and apologized for the drama."I love Damien very much," she wrote. "Plan to marry him this summer. He's my best friend."