Manchester police released details Tuesday of a year-old drive-by shoot-up of a South Porter Street home, hoping someone will recognize a suspicious car or the handwriting of the possible shooter.
The Sept. 15, 2019, discharge of a half-dozen rounds into the single-family home at 320 South Porter St. instilled the family with fear that remains vivid, police said.
Six months after the incident, the family received a letter from the purported shooter, police said. The shooter, who did not identify himself, apologized.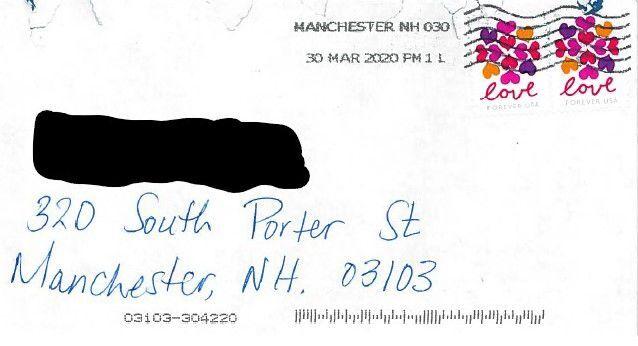 But the author clearly knows the family, their work in the community and their country of origin, police said in a statement. Police puclic information officer Heather Hamel said there is nothing to indicate the gunshots were a hate crime.
In a statement released through police, the unidentified family said: "Countless sleepless nights have been lost to wondering how someone could do this — and what they possibly hoped to gain from a senseless act of violence."
The family asked the perpetrators to do the right thing and come forward to police.
Police said the car is a late model Nissan Maxima or Altima, silver or gray. No one was hurt in the incident, but rounds traveled through several rooms.