MERRIMACK — The woman accused of pushing her dog into a lake and watching it drown has received reproach online, and the town's police chief is urging the public to use restraint in what they say and to let the justice system do its work.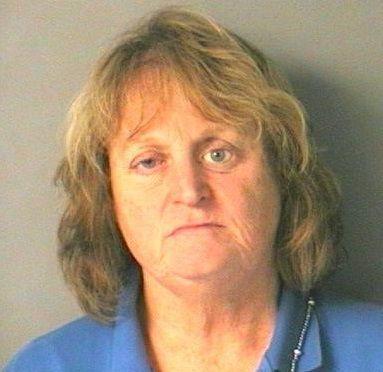 MERRIMACK — Local police have charged a Merrimack woman with a misdemeanor offense of cruelt…
"Although this charge is disturbing, we are asking the community to use restraint when commenting on social media," said Chief Denise Roy of the Merrimack Police Department.
Names such as "vermin," "monster," "human garbage" and "trash bag" are just a few of the descriptions being used online referring to Nancy Bucciarelli, 66, of Merrimack. Bucciarelli is charged with a misdemeanor count of animal cruelty in connection with a June 8 incident at Wasserman Park that ultimately led to the death of Bailey, an 11-year-old golden retriever.
"Can we throw her off a dock and watch her drown?" Keith Wells posted online in response to the incident.
As #justiceforbailey made the rounds online over the weekend, some insisted Bucciarelli should be facing a felony, while others wished for her to rot in jail and have her remaining pets taken away.
"We are imploring the public to allow the justice system to work and to refrain from comments which are cruel in nature. We teach our children to not bully, and some of the comments contradict what we teach. Please set an example for everyone," said Roy.
Bucciarelli, owner of B&C Glass Co. Inc. in Hudson, was arrested on Friday in connection with the incident at Naticook Lake. Police said she allegedly pushed Bailey from a dock into the lake where it struggled to swim and eventually drowned, making no effort to help her pet.
The dog, according to police, drowned in 3.5 feet of water.
Bucciarelli is currently free on personal recognizance bail and will be arraigned June 27. She did not return a phone call seeking comment on the incident.
Some people did defend Bucciarelli on social media, saying Bailey was a beloved dog who slept in Bucciarelli's bed, was featured in holiday cards and went to work with her owner daily.
"Majority of you do not know this, but he loved swimming. Bailey swam every summer and would even go under water to retrieve his favorite rocks," posted Amy Crespo. "... What happened at the park is a situation that has without a doubt been blown out of proportion to a sickening degree."
"Bailey was literally the favorite child of that family, and in a time when this family is grieving the loss of one of their family members, it's sad to see how many people want to jump on the bandwagon and kick them when they're down," wrote Haley Beeten.