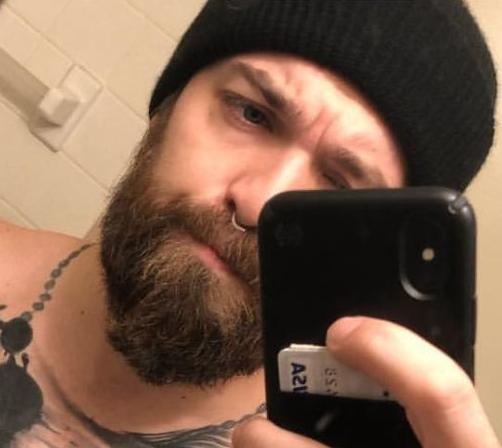 PORTSMOUTH — Reports of a man being drugged at The Clipper Tavern over the weekend led people in this tight knit community to wonder if that is what happened to Adam Camarato — who disappeared after leaving the same establishment last month — but police officials confirmed Wednesday that the two incidents are unrelated.
Camarato, 32, of Eliot, Maine, was last seen April 27 about 1:17 a.m. He had been at The Clipper Tavern with a friend but then took off on his own around closing time.
Portsmouth Police Chief Robert Merner said by using drones, viewing surveillance video, deploying K-9 teams and taking advantage of all the tools in their arsenal, they were able to last place Camarato walking alone northbound on State Street toward a bridge to Maine.
People in the community questioned whether Camarato — who has been described as intoxicated when he was last seen — was drugged after another man posted a public warning on Facebook this week about an incident he said happened at the tavern early Sunday morning.
The man said he met a stranger who claimed to be in the military but from out of town.
"When I attempted to introduce him to my girlfriend, he was very disinterested. He proceeded to watch me from across the bar to the point that I mentioned it to my friends," the man wrote.
"After we left the bar I was provoked by another man and an argument ensued. Shortly thereafter, out of the shadows came this man from the bar insisting that he knew me, and he would take me wherever I wanted to go," the man continued.
"At this point I knew something was wrong and threatened to call the police. Later that morning I exhibited behavior and feelings that I had possibly ingested a date rape drug," the man wrote.
Merner said there is no connection at this time with these cases and police are investigating them separately.
Merner said the community at large should not be concerned about date rape drugs in Portsmouth.
"We've only got half a dozen allegations over the past two years of some type of date rape drug being used here in Portsmouth and only one of them has been a confirmed case where we were able to do some medical testing that showed some other type of chemical was administered to a person," Merner said.
Merner said the owners of The Clipper Tavern have been cooperative and Camarato's family has been understanding throughout the investigative process.
Officials say there is no reason to suspect foul play in the missing persons case, but police will not disclose whether Camarato's phone or other belongings have been located.
Merner said it is highly unusual for a person in the Portsmouth area to go missing for so long.
Anyone with information about either Camarato's disappearance or the date rape drug allegation can call Portsmouth police at 427-1500.