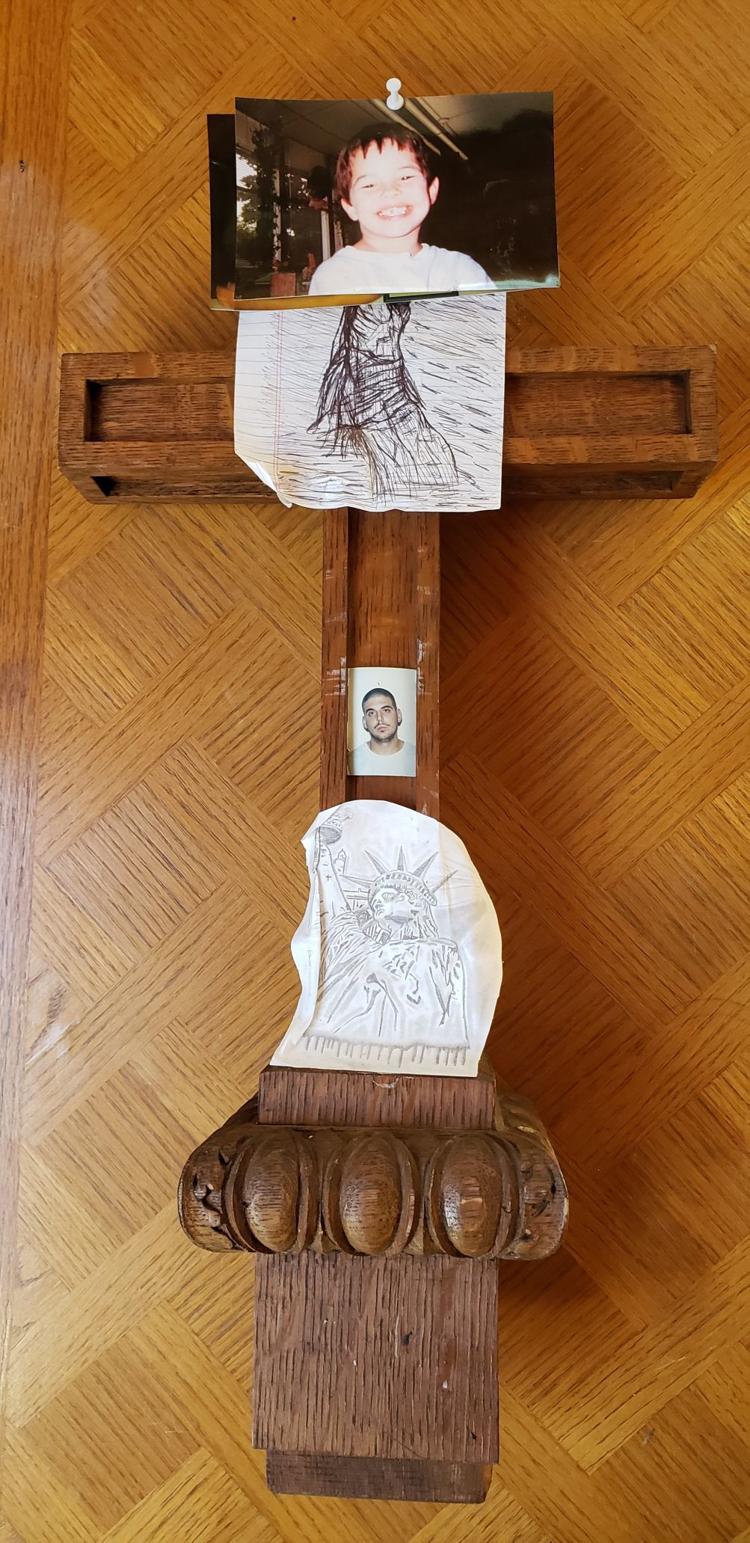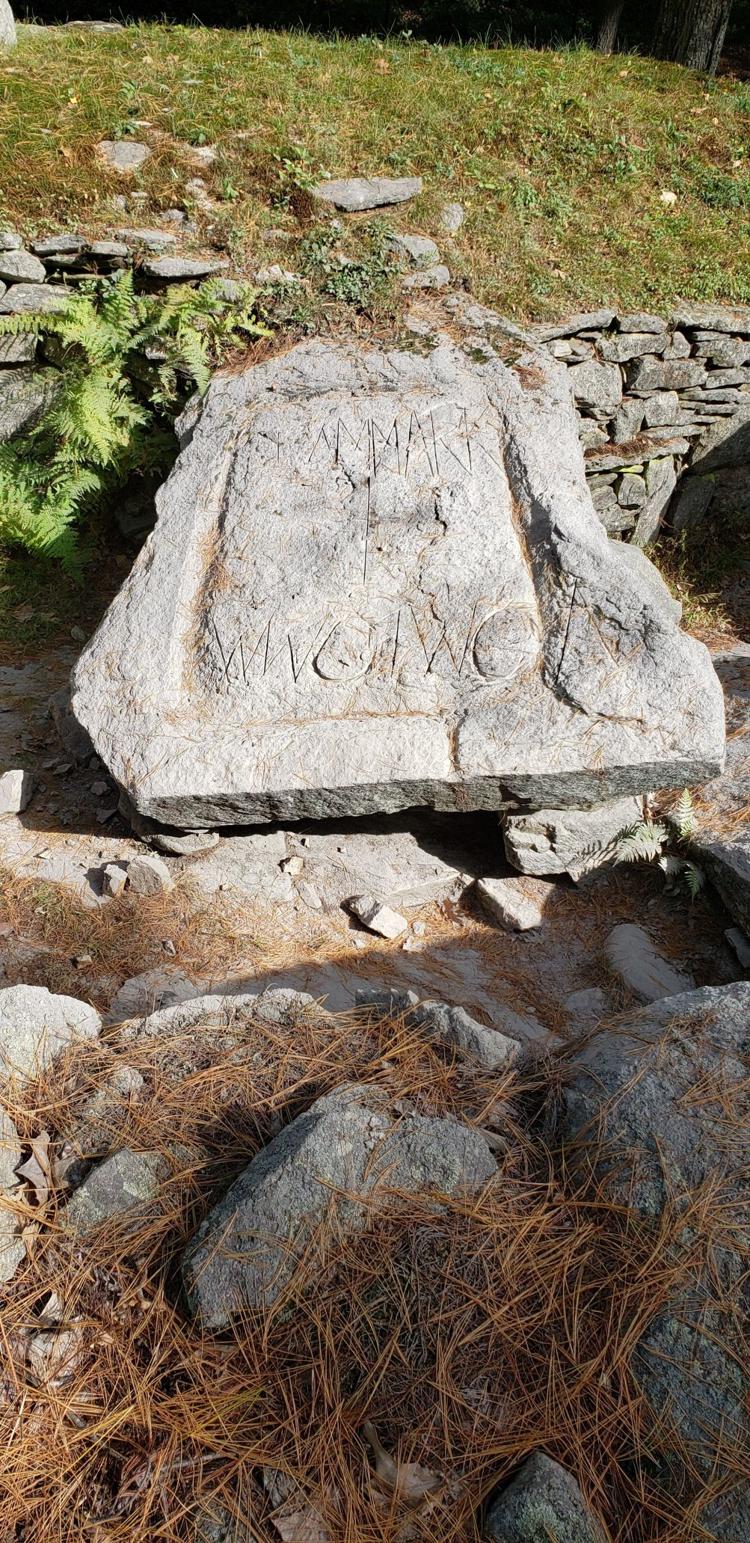 SALEM — Police are looking into who might have taken an apparent grinder tool to a sacrificial stone tablet at America's Stonehenge last weekend, and left behind a wooden cross with photos and drawings attached.
On Sunday, Sept. 29, the Salem Police Department responded to the tourist attraction at 105 Haverhill Road around 12:30 p.m.
"The responding officer spoke with the caller who stated he was walking the property and located a wooden cross suspended between two trees," Deputy Chief Joel Dolan said Thursday.
The property owner said they also found damage done to a sacrificial tablet using a power tool, most likely a grinding tool. The vandal also apparently hit it with a sledgehammer, knocking the stone tablet over.
Stuck to the wooden cross were images of a smiling child, a young man and hand-drawn sketches, including a drawing of the Statue of Liberty.
"The caller estimated the age of the stone to be 4,000 years old," Dolan said.
America's Stonehenge is thought to be one of the oldest man-made constructions in the United States, built by ancient people thousands of years ago who were well-versed in astronomy, according to the organization's website.
Some have theorized a Native American origin, while evidence of Ogham, Phoenician and Iberian Punic script has been found at the site, suggesting early European connections, the website says.
Asked whether the vandalism might be a hate crime, the deputy chief said the first step is to find the vandal.
"The victim classified the markings as anti-Masonic," he said. "This is obviously a unique crime for us and we have not ruled out any angle or motive. Our focus is to identify some of the people in the pictures (if possible) and see how they could have been linked to this act."
Police are still investigating the matter. Anyone with information is encouraged to contact Det. Mike Geha at 890-2321.