BRENTWOOD — A man who on Monday was given 10 days to clean up the estimated 2,000 printer boxes littering his Salem property was last week convicted in an investment scheme.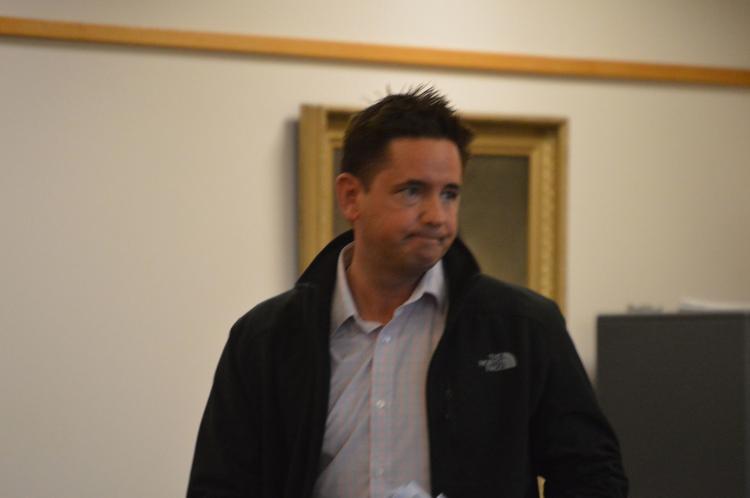 A Rockingham County jury found Michael Bates guilty of a single count of securities fraud — a felony charge that carries a punishment of 3½ to 7 years in prison and a $4,000 fine.
Bates, 44, was convicted on Friday and was back in Rockingham County Superior Court on Monday in a civil case brought by the town of Salem, which took legal action to force him to clean up the piles of boxes on his property at 45 Maclarnon Road. The boxes contain Epson inkjet printers that at one point were part of an ink cartridge recycling operation.
He is scheduled to be sentenced on the fraud charge on May 24.
The securities fraud indictment accuses Bates of soliciting the victim to invest in a business called TSG LLC between October 2015 and March 2016 and making various misrepresentations, including that there was at least one other "silent partner" involved in the investment and that he had "fronted" the victim's initial investment, which were statements that he knew weren't true, according to the indictment.
Bates is also accused of indicating that his bookkeeper was inquiring when the remainder of the victim's investment funds would be available, when, in fact, there was no bookkeeper for the business. He is further accused of indicating that the investment needed to be completed by a certain date before a "buy-in" was going to occur with another investor, which he also knew wasn't true, according to the indictment.
The criminal case followed an investigation that first began in February 2015 when the state's bureau of Securities Regulation received a complaint from other investors alleging that Bates was investing money on behalf of others and wasn't providing information about where the funds were being invested, according to a consent order issued by the bureau on Jan. 28, 2016.
The order said Bates had made misrepresentations to investors from Manchester and Windham.
The investment scheme resulted in Bates being ordered to pay tens of thousands of dollars in restitution, administrative fines and investigative costs.
While he awaits sentencing, Bates must attempt to address the printer boxes piled up around his property.
The town of Salem has been trying to get him to clean up the eyesore for months.
If he doesn't clean things up within 10 days of this past Monday's court hearing, the town will be authorized to go onto the property to clean it up and seek reimbursement.
Salem Health Officer Brian Lockard has estimated the cleanup could cost anywhere from $15,000 to $18,000.