BRENTWOOD — The Boy Scouts of America and Daniel Webster Council deny they're responsible for the sexual abuse suffered by young scouts at the hands of former Newfields Scoutmaster Eugene Perreault.
In response to a lawsuit brought by six former scouts, the two organizations this week argued that they can't be held liable for the molestation that has sent Perreault to state prison for the next 12 to 30 years.
"The alleged abuse, if any, by Eugene Perreault, was outside the course and scope of his duties as an adult scout leader and BSA (and DWC) cannot be held vicariously liable for alleged damages arising from his conduct," lawyers wrote in court paperwork filed Monday in Rockingham County Superior Court.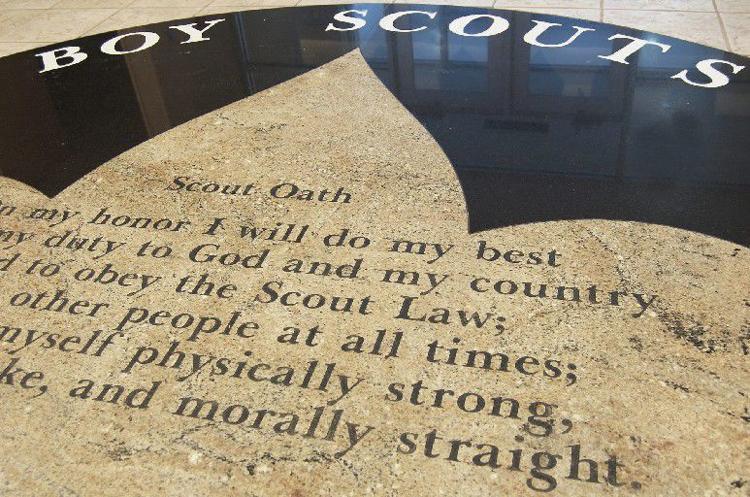 The victims, who filed suit in May, claim the organizations failed to protect them from Perreault's abuse when he served as a scoutmaster during the 1990s and early 2000s. They reported that the molestation occurred at his home when he was alone with them.
Perreault, 70, pleaded guilty last year to 13 counts of felonious sexual assault and four counts of aggravated felonious sexual assault.
The lawsuit outlines a pattern of abuse suffered by the scouts when they were children. The victims insist that the scouting organizations should have foreseen the abuse because they were aware of reports of prior allegations against Perreault and a systemic widespread problem of sexual abuse by scout leaders.
The ex-scouts who filed suit are from Epping, Greenland, Manchester, Northwood, Raymond, and Biloxi, Miss.
Perreault, who worked with Scouts in the Newfields and Epping area, was charged following a police investigation that began in October 2016.
The suit alleges that beginning in 1991 scout leaders associated with the DWC in Epping received calls from a local resident reporting that two victims said they had been abused by Perreault.
The suit claims the calls were ignored and that the BSA and DWC failed to investigate Perreault and hid the abuse reports from the boys, their parents, police and others.
The BSA and DWC deny that they could have foreseen the abuse, knew the danger sexual abusers presented to scouts before Perreault molested his victims, and that they ignored it and allowed him to prey on minor scouts.
They also claim that the damages were sustained "by the acts or omissions of a third party" outside the control of the BSA and DWC and maintain that "an entity is not liable for the criminal acts of a volunteer, and the criminal acts of a volunteer are not deemed committed within the course and scope of employment or voluntary service."
The BSA and DWC are represented by attorneys Wilbur A. Glahn III and Michael Delaney of McLane, Middleton Professional Association in Manchester.