STRATHAM — A Maine man accused of murdering a worker at Timberland's corporate headquarters Sunday afternoon was a security employee at the facility here, according to court paperwork.
Robert Pavao, 20, of Berwick faces two counts of second-degree murder and is expected to be arraigned in Rockingham County Superior Court on Monday.
He was arrested following a heavy police response in the area of Timberland, which is located at 200 Domain Drive, late Sunday afternoon after authorities received a report of a stabbing.
According to an Assessment Interview Report from the Rockingham County Department of Corrections, Pavao was employed full time by Securitas and provided security at Timberland and Lindt, which are both located in the same industrial park.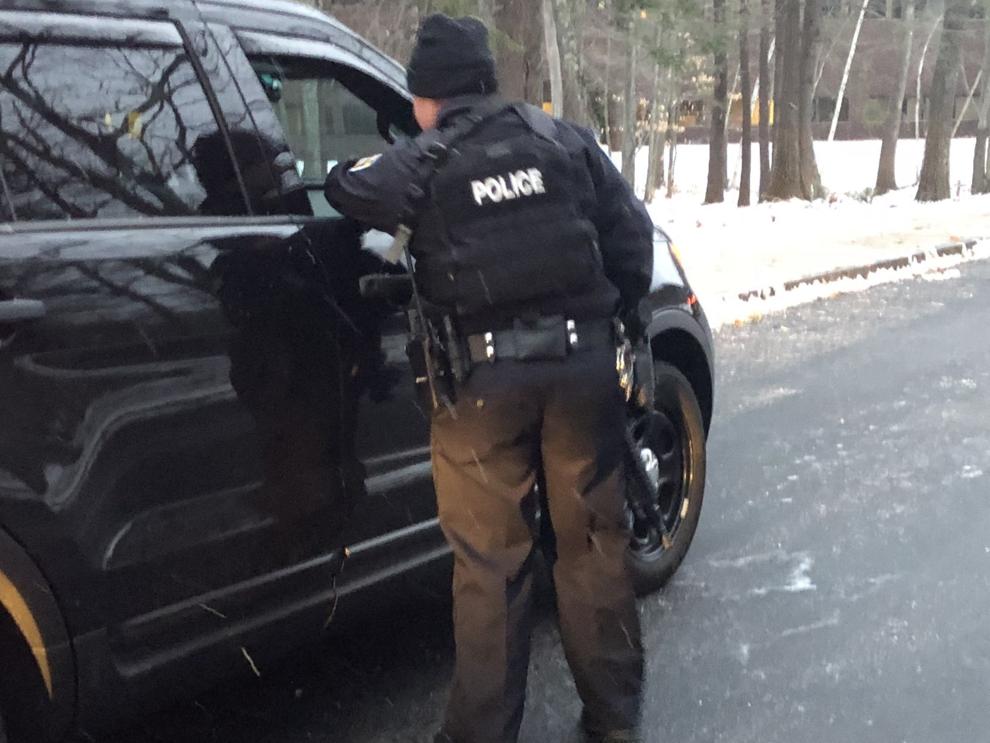 The report indicated that Pavao had been with the company for just four months.
The report also said Pavao did not know the victim.
According to a source, the 46-year-old victim also worked at Timberland.
All access points to Timberland remained blocked Monday morning as investigators from the State Police Major Crime Unit continued to process the scene. Investigators were gathered in the back of the building and could be seen taking pictures from the parking lot.
After receiving a 911 call about the stabbing report late Sunday afternoon, multiple agencies, including a local SWAT team known as the Seacoast Emergency Response Team, swarmed the area and blocked off the roadway leading to the industrial park where Timberland and several other businesses are located.
Senior Assistant Attorney General Peter Hinckley described the death as "suspicious" Sunday night, but would not comment on the initial stabbing report.
The identity of the victim has not been released pending notification of family.
One of the second-degree murder charges against Pavao alleges that he "knowingly" caused the death by assaulting the woman. The second charge alleges that he "recklessly" caused her death "under circumstances manifesting an extreme indifference to the value of human life by assaulting her."
An autopsy is expected to be conducted today.
Timberland, which sells footwear and outdoors wear, has what its website describes as a flagship company store on Domain Drive.
Timberland spokesman Leslie Grundy said the company was "aware that there was an incident" and that officials were working to gather more information.
It's not clear whether the reported stabbing happened inside or outside the building, which was cleared as police investigated the scene.
The Attorney General's office, State Police, Stratham police, and the State Police Major Crime Unit are assisting with the investigation.