An employee of the New Hampshire drug recovery center that Vice President Mike Pence was scheduled to visit earlier this month before abruptly canceling the trip agreed to plead guilty last week to federal drug trafficking charges.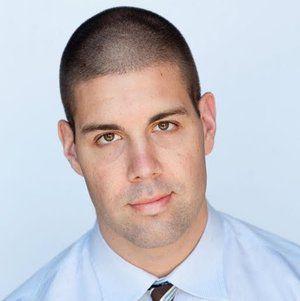 Jeff Hatch, listed as the chief business development officer at Granite Recovery Centers in Salem, is accused of delivering 1,500 grams of fentanyl from Lawrence, Mass. to an alleged drug dealer source in New Hampshire, according to details of a plea agreement filed in U.S. District Court in Concord on Friday.
It remains unclear if Hatch's employment at Granite Recovery Centers played any part in the decision to cancel Pence's trip. The vice president's office declined to respond to questions or a request for comment on Hatch submitted by a Union Leader reporter.
Officials with Granite Recovery Centers (GRC) said Monday that Hatch was no longer employed by their organization.
"I am shocked and disappointed to learn today that Jeff Hatch has pled guilty to a drug offense," said Granite Recovery Centers CEO Eric Spofford in a statement. "Neither me nor anyone at Granite Recovery Centers was aware of Jeff's actions. It was unfortunately a well kept secret. I don't condone what he did and I'm incredibly upset. He was terminated immediately."
A source close to the situation said GRC officials had no knowledge of Hatch's arrest until it was reported Monday in the media.
Spofford said GRC has over 200 of "the most dedicated passionate people that go above and beyond to fight in the mission against addiction every single day."
"The actions of one do not discredit the amazing work they all do," said Spofford. "Addiction is insidious. This illness effects people from all walks of life. From the inner city poor to CEO's, lawyers, and doctors. This situation highlights why those of us on the front lines need to remain vigilant and must battle every day against addiction and the opioid epidemic."
According to documents filed at U.S. District Court in Concord, beginning in the spring of 2017, federal, state and local law enforcement conducted an investigation into a Manchester fentanyl supplier who obtained large quantities of fentanyl from a Lawrence, Mass. source for distribution in the Queen City area.
Through the course of the investigation, law enforcement identified and apprehended several of the New Hampshire-based dealer's drug couriers, including Hatch, a former New York Giants football player.
"During the morning hours of July 25, 2017, the defendant (Hatch) utilized his cellular telephone to arrange with the [Massachusetts] source to pick up approximately 1,500 grams of fentanyl for the NH source," the court documents state. "Shortly after, the defendant met the Mass. source and obtained the NH source's fentanyl. The defendant brought the drugs back to his residence in New Hampshire. Later the same day, the NH source obtained a portion of the fentanyl from the defendant."
According to court documents, law enforcement officials said Hatch kept the remaining quantity of fentanyl at his home. The New Hampshire dealer distributed 198.08 grams of fentanyl to an undercover officer in Manchester. Police arrested the dealer on drug trafficking charges.
Police later executed a search warrant on the New Hampshire dealer's vehicle and seized an additional 267.67 grams of fentanyl and $7,500 cash.
Under the terms of the plea agreement, Hatch faces a maximum of four years in prison, with a maximum fine of $250,000 and supervised release of at least a year.
Pence was due to meet July 2 with former patients at the Granite Recovery Center headquarters and speak about the state's opioid crisis. The trip was scrapped as Air Force Two was about to depart.
"Something came up that required the @VP to remain in Washington, DC," tweeted Alyssa Farah, the vice president's press secretary. "It's no cause for alarm. He looks forward to rescheduling the trip to New Hampshire very soon."
At the time, the White House refused to explain Pence's cancellation. One person familiar with the cancellation described it as a site issue, but didn't specify what the issue was. Another said there was a problem surrounding the event and clearing one or more of the people involved.
On July 5, Trump described the reason for the cancellation as "very interesting" but also declined to specify the reason.
"There was a problem up there. I won't go into it, what it was, but you'll see in about two weeks," Trump said.
Hours after Pence's visit was canceled, Chief of Staff Marc Short told reporters the reason Trump told Pence he should not go was a New Hampshire-specific issue that would become clear in the coming weeks.
The suggestion was it could be revealed in a court setting, officials said.
On Monday, Gov. Chris Sununu issued a statement in reaction to news of Hatch's plea deal.
"For someone to have potentially abused their position within the treatment, prevention, and recovery community is a grave breach of trust and morally abhorrent," said Sununu. "If these reports are true, his cooperation in this investigation better have been sufficient enough to justify such a lenient plea agreement."
Sen. Jeanne Shaheen, D-NH, also issued a statement.
"Granite Staters seeking recovery from substance use disorders put their trust in Mr. Hatch and it's incredibly disappointing to see how badly that trust was betrayed," said Shaheen. "He needs to be held accountable."