BRENTWOOD — A disabled veteran who was reported to be suicidal and allegedly fired his rifle inside and outside his Raymond home as officers were responding Monday night has been involved in three standoffs with police since 2017.
Richard Langlois, 61, of 3 Welch Lane, was ordered held without bail at the Rockingham County Superior Court Tuesday following Monday's two-hour standoff that again required a SWAT team response.
Assistant County Attorney Jill Cook said Langlois suffers from depression and told the court that he would pose a danger to himself and the public if he were bailed out of the Rockingham County jail.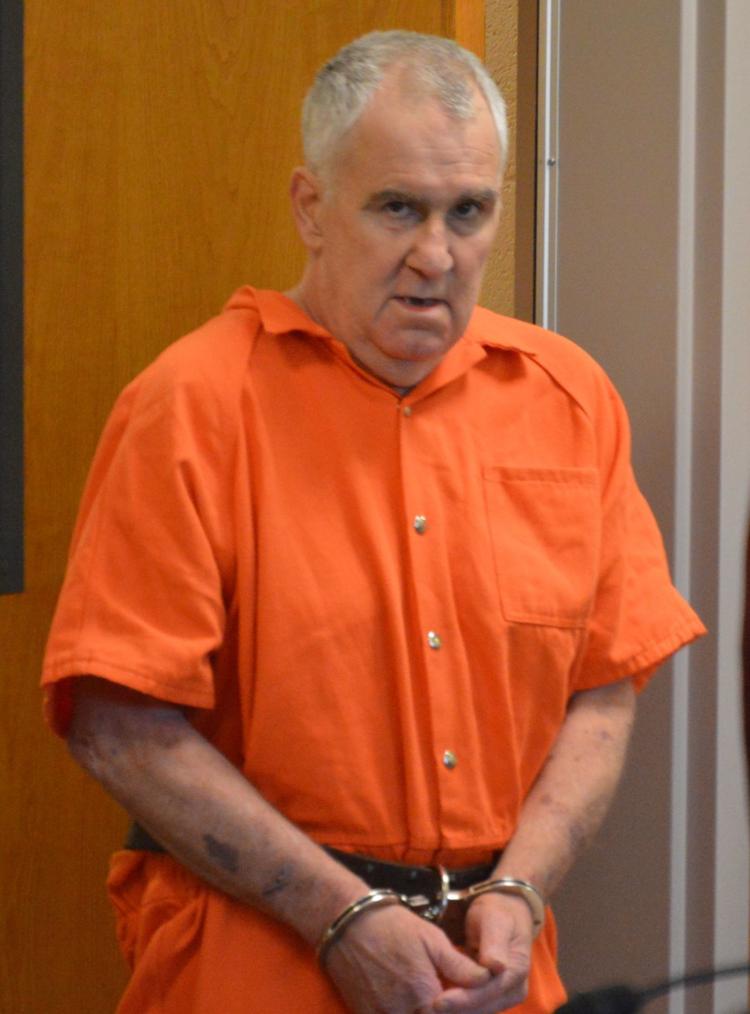 "We recognize there are mental health concerns underlying this case," public defender Joanna Cowen said.
Langlois was arrested and charged with felony reckless conduct with a deadly weapon for allegedly firing a SIG Sauer rifle with several other residences in close proximity. No injuries were reported.
According to a Raymond police affidavit, officers were called to the Langlois residence Monday at 7:43 p.m. for a report of a suicidal man with a firearm.
Langlois was believed to be intoxicated and was inside with his wife, police said.
"As we were exiting our cruisers, I heard a loud 'bang' coming from the area of 3 Welch Lane that sounded like a gunshot coming from inside the residence," Raymond officer Timothy W. Sanborn wrote in the affidavit.
Additional officers were requested from Chester, Fremont and State Police.
A short time later, police said, officers heard a second "bang" that also sounded like a gunshot fired outside the home.
"It was unknown where the rounds were being fired, however, the second made a whistling noise, which lead me to believe it was fired in our general direction," Sanborn wrote.
The Southern New Hampshire Special Operations Unit was activated to bring officers in SWAT gear and a BearCat to the scene.
Police said Langlois' sister and her husband, who spoke to him by phone during the incident, "kept stating that if he saw any police officers that he would shoot himself," the affidavit said.
He surrendered to police shortly before 10 p.m.
Police later learned that Langlois told his sister's husband during the phone call that he had fired twice into the ceiling, and police said they found new bullet holes during a search of the residence. Police located the SIG Sauer rifle they believe he fired.
During Tuesday's bail hearing, Cook told the court that this wasn't the first time police had responded to the residence.
Officers were called on Feb. 11, 2017, to investigate after Langlois was reported to be suicidal and armed with a knife.
Cook said he was found on his bed with a knife held to his stomach. He eventually surrendered peacefully.
Police responded again on March 16 after receiving a call that he was intoxicated and there were concerns about his safety. The SWAT team was called and ended the three-hour standoff when Langlois was taken into custody after beanbag rounds were fired.
Judge Marguerite Wageling ordered that Langlois be held at the jail for preventive detention, saying she felt he posed a physical threat to himself and others.
She said Langlois is an admitted alcoholic.
"It's a very hard illness to deal with," she said.
Wageling said the court would reconsider keeping him held at the jail if he qualifies for the pre-release program or is admitted to an inpatient substance use disorder or mental health program.