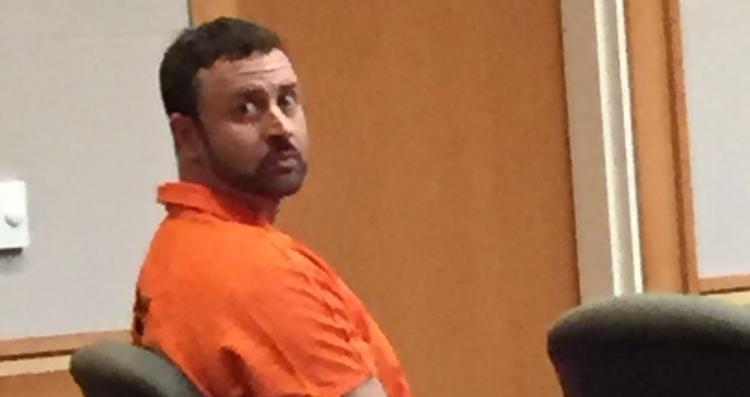 MANCHESTER — The lawyer for Jeremy Winslow — the man whose girlfriend was shot and killed as he sped away from Club ManchVegas — is demanding access to the entire investigation into the murder of his girlfriend Tanya Hall.
His lawyer, Nashua attorney Mark Osborne, said he has about 10 pages of police reports as of Thursday, while his client sits in jail on $10,000 bail for charges of drug possession and driving with a revoked license.
Prosecutors had provided only two pages of discovery by Tuesday, when Osborne filed papers in court demanding access to the thousands of pages of police reports into Hall's murder.
"It's absolutely integral to his defense," Osborne told the New Hampshire Union Leader.
Manchester resident Justin Moura has been charged with second-degree murder in Hall's death. Moura has told police he was in a confrontation with Winslow in the parking lot of Club ManchVegas on March 2 and Winslow's vehicle struck him.
Moura has admitted he ran up to the vehicle as it drove off. Moura told police he slipped on ice and the gun went off. The Iraqi war vet said he was in a "fight or flight" frame of mind at the time.
Winslow, who drove up to a stopped police officer to report that Hall had been shot, was later arrested and charged with possession of less than a half gram of cocaine and driving after his license was suspended.
Winslow appeared in Hillsborough County Superior Court on Thursday. Osborne and prosecutors conferred in whispers with Superior Court Judge Gillian Abramson and left the courtroom.
Osborne has asked that charges against Winlsow be dismissed "for failure to abide by basic and fundamental constitutional principles of complete discovery." If the charges aren't dismissed, he's demanded access to all evidence and reports in the Hall murder and a personal recognizance bail for Winslow.
Abramson did not hear arguments on bail and discovery but scheduled a hearing for May 14.
A day earlier, lawyers held a brief hearing on Moura's case.
Moura has agreed to extend the 90-day deadline that prosecutors have to seek indictment. According to court papers, prosecutors are waiting for he results of forensic analysis, which they should receive by June. Prosecutors plan to bring the Moura case to a grand jury in June.
Moura's lawyer has also asked for access to Winslow's SUV to view any evidence favorable to Moura. Prosecutors have agreed.
Moura's public defender has also filed sealed motions for services. Such motions are sought when a defense does not have the money to pay for services. While the services are unknown, they typically involve private detectives, mental health services or help from other professionals.
In his motion for access to the Hall homicide investigation, Osborne justifies Winslow driving with a revoked license, noting the parking lot confrontation.
"In his effort to evade tormenters (or likely attackers) Mr. Winslow purportedly drove a motor vehicle while his license was suspended. As he drove away from a seemingly hostile bunch, one member fired a pistol ... The bullet missed him and instead struck Ms. Hall in the back, killing her," Osborne wrote.
He said Winslow would have been shot, and his attempted murder or assault gives rise to claims of self-defense, defense of others, justification and competing harms.
He also asked for specifics about the custody of Winslow's vehicle since that night and speculated that the cocaine could have belonged to someone else.
He said that the inventory of Hall's personal belongings and her toxicology report — all information that he does not have — could shed light on the cocaine possession.