Texas investigators have an arrest warrant out for a 33-year-old man in the theft of a slain New Hampshire couple's pickup and camper they had parked on a beach near Corpus Christi.
Adam Curtis Williams is wanted on a felony theft charge, authorities said during a news conference in Corpus Christi on Tuesday afternoon. Authorities also identified Amanda Noverr in connection with the case.
The two from the "Utah area" are believed to have absconded to Mexico on Oct. 21, according to Kleberg County Sheriff Richard Kirkpatrick. Mexican law enforcement is cooperating in the investigation.
"This person is considered armed and dangerous," Kirkpatrick said of Williams. "We ask people not to approach these individuals but we ask that if you had some contact with them to come forward."
Police discovered the bodies of James and Michelle Butler of Rumney in a shallow grave on a beach near Corpus Christi on Oct. 27 and 28. Their family in New Hampshire waited days for the bodies to be identified.
"We need them to find the guy and we need justice to be served," said James Butler's sister, Deborah van Loon, in a telephone interview Tuesday. "We are really angry thinking that their lives were taken just to steal a vehicle and a camper. It is just beyond any kind of emotion you can think."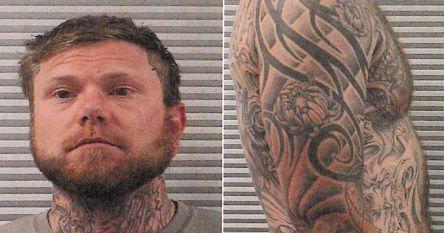 On Monday, the Kleberg County Sheriff's Office released a photo from a border crossing into Mexico showing a man and woman in the Butlers' 2018 silver Chevrolet 2500 pickup truck towing their white Cedar Creek trailer.
The manner of the Butlers' death is not being released. Authorities also declined to release any information on the backgrounds on Williams and Noverr.
"They may have had contact; that is one of the reasons why we want to talk to them," Kirkpatrick said.
The Butlers were on a cross-country trip and were camping near Corpus Christi.
James Butler was 48; Michelle Butler was 46. They started traveling the country in their camper in June 2018.
"We were heartbroken to think about what they might have gone through," van Loon said Tuesday.
They had planned to head to Fort Lauderdale, Fla., for Nov. 20, to sell Christmas trees when family lost touch. The couple was last seen in Corpus Christi on Oct. 16, according to the sheriff's office.
"The more information we have, the better case we have. Any kind of sightings, any information around that time would be helpful," said Kleberg County District Attorney John T. Hubert.
The whereabouts of the truck and trailer remains unknown.
"We have not had sightings that I know of," Hubert said.