Texas investigators want information on a man and woman seen on surveillance footage driving a slain New Hampshire couple's pickup and camper into Mexico.
"We are trying to develop further leads so at this point we just want to find out who these people are and talk with them on the facts of the case," Kleberg County District Attorney John T. Hubert said Monday.
Police discovered the bodies of James and Michelle Butler of Rumney in a shallow grave on a beach near Corpus Christi on Oct. 27 and 28. Their family in New Hampshire waited days for the bodies to be identified.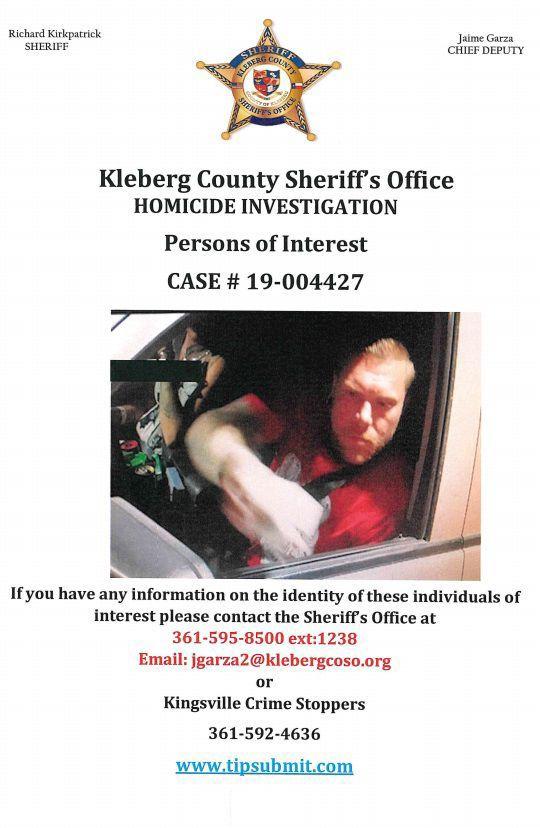 On Monday the Kleberg County Sheriff's Office released a photo from the border crossing into Mexico showing a man and woman in the Butlers' 2018 silver Chevrolet 2500 pickup truck towing their white Cedar Creek trailer.
The man being sought has large earrings or gauges and both have tattoos. They are likely local to the Corpus Christi area, Hubert said.
Authorities declined to say how the Butlers were killed or what the motive might have been in their slaying.
"We are still conducting the investigation," said Lt. David Mendoza of the Kleberg County Sheriff's Office. "We are looking at the information that is coming in. We are looking at all the leads that are coming in to help us determine what may have been the reason behind this."
The Butlers were on a cross-country trip and were camping near Corpus Christi.
"We have a lot of families that camp there," Mendoza said. "It is a popular area and it has been a safe area."
James Butler was 48; Michelle Butler was 46. They started traveling the country in their camper in June 2018.
They went to Texas to work as gate guards on an oil rig, signing people in and out, according to family. They returned to New Hampshire in May for the wedding of James' niece. The Butlers visited again in September to see Michelle's son marry, staying for a week to spend time with family.
They had planned to head to Fort Lauderdale, Fla., for Nov. 20, to sell Christmas trees. The Butlers would pick up odd jobs as part of a program for those who travel in RVs.
The Butlers were known to stay in touch with family on a daily basis, and the family found it strange when they couldn't reach them.
The couple was last seen in Corpus Christi on Oct. 16, according to the sheriff's office.
Multiple agencies, including the Texas Ranger Division, the Texas Department of Public Safety Crime Laboratory Service, U.S. Customs and Border Protection, the Coast Guard and the Texas Parks & Wildlife Department are investigating.
A Texas sheriff says he's committed to finding whoever killed the Butlers.
"I have committed 100% of our department's resources and have dedicated an entire investigative team to ensure that the person or persons responsible for this tragic crime are brought to justice," said Kelberg County Sheriff Richard Kirkpatrick.
Hubert said investigators are confident they will track down the man and woman they're seeking.
"As for the identity of the people, it is only a matter of time," he said.