The private security company whose worker was charged with fatally stabbing an executive inside Timberland's corporate headquarters has had other employees accused of murder and assault.
Most recently, a New Jersey-based Securitas USA security officer was indicted on charges he attacked an 11-year-old girl accused of shoplifting at a Boston store.
Another former Securitas employee, James Alex Fields Jr., grabbed international headlines in 2017 when he was charged with plowing his car into a crowd protesting a white nationalist rally in Charlottesville, Va.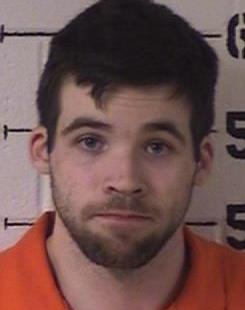 In that case, a woman was killed and at least 19 others were hurt. Fields, who was reportedly employed by Securitas but on vacation at the time, was convicted in the attack last year and is serving life in prison.
In the wake of the Feb. 9 murder of marketing director Cassie Heppner at Timberland's headquarters, Securitas is no longer providing security at the Stratham facility.
"Security is being handled directly by Timberland for the near term," Timberland spokesman Leslie Grundy said.
Robert Pavao, 20, of Berwick, Maine, was arrested at Timberland shortly after the killing and charged with two counts of second-degree murder.
Authorities have not revealed a possible motive, but court documents have indicated that Pavao did not know Heppner, a 46-year-old Exeter resident.
Pavao had worked for Securitas for four months, documents show.
Securitas, which claims to have 370,000 employees worldwide, issued its first public statement last week saying it was "deeply saddened by the events" that occurred in Stratham. The company also said that it was cooperating fully with authorities, but couldn't comment further because the investigation is ongoing.
In the Massachusetts case, Securitas employee Mohammad Khan, 36, of Cambridge, Mass., and Securitas as a company were both indicted in November on charges of assault and battery on a child under 14 and civil rights violations.
According to the Suffolk County District Attorney's Office, Khan is accused of using "excessive and unreasonable force" to detain an 11-year-old who admitted to taking $175 worth of clothing from the Primark store in Boston last June.
The DA's office said a lengthy investigation found that Khan had been reprimanded at least four times previously for using more force than permitted by Securitas and for violating protocol.
According to a statement from the DA's office, Khan allegedly pulled the girl back into the store, pushed her into a corner obstructing the view of the security camera, and for more than seven minutes he "grabbed the girl by the head and neck and threw her to the ground, punched her in the face while straddling her as she was on the ground, and even after being separated from her by Boston Police, re-engaged in struggling with her.
"All of this was done even though Khan was under explicit orders not to touch any customer, including suspected shoplifters. In addition, his Securitas coworkers and passersby urged him to stop."
In another case, former Securitas employee Mark Steven Zelich, an ex-police officer, was sentenced to prison for murdering two women from Minnesota and Oregon, hiding their bodies in suitcases and leaving them along a Wisconsin highway in 2014, according to the Post-Bulletin of Rochester, Minn.
The paper reported that Zelich was working for Securitas at the time of his arrest, and that according to the company, he "had passed criminal background checks done by the state every two years to renew his license."
Meanwhile, a Tennessee TV station reported last month that Securitas paid thousands of dollars in penalties after it allegedly hired security guards who weren't properly licensed in the state.
WSMV News4 reported that an investigation last year found that at least four guards were hired without proper licenses.
According to Securitas' website, the company conducts drug screenings and background checks, including education verification and reference checks for applicants who have accepted a contingent offer of employment.