MANCHESTER — Police have arrested a 27-year-old woman who is accused of sexually assaulting a 14-year-old boy.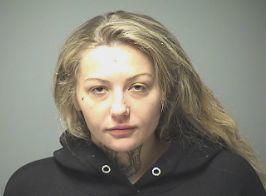 Hailey Krizan was arrested Saturday after an anonymous tip led police to her location at a home on Malvern Street, police said in a news release Sunday.
Krizan was wanted on warrants charging her with five counts of felonious sexual assault, according to police. Krizan is accused of sexually assaulting the boy multiple times at different locations in September and October, according to authorities.
Police had been looking for Krizan since mid-October and last week asked for public assistance in locating her. The request led to multiple tips, one of which resulted in Krizan's arrest Saturday morning, police said.
"We want to thank the public for their help in this matter," police said in the news release. "Working in collaboration with one another is always appreciated."