MERRIMACK — The trial for a local woman accused of abandoning her dog and confining it to a room for more than six months has been postponed.
The trial for Alexa M. Cho, 20, of 48 Brek Drive, was originally scheduled for Thursday at the 9th Circuit Court, Merrimack District Division. It was postponed until Nov. 7 because of a prior commitment for Cho's attorney, according to court documents.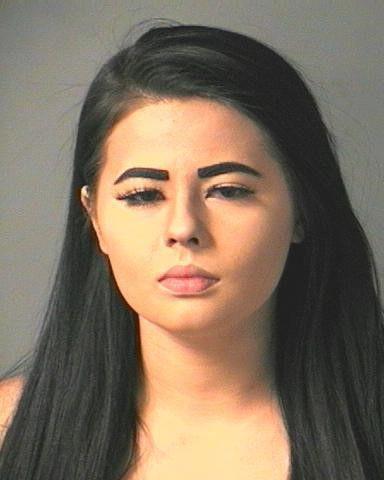 Cho was arrested in August after police found her dog, Turbo, unattended and unfed inside of a local residence.
According to court records, Cho "negligently caused her dog, Turbo, to inhumane treatment by locking the dog in a confined space that (was) full of fecal matter and discarded hair while the animal was in her custody."
Police said earlier that Turbo was living in extreme squalor, with feces and urine surrounding him in the kitchen where he was living.
Cho is facing two counts of animal cruelty, as well as charges for failing to vaccinate a dog and owning an unlicensed dog.
Court records accuse Cho of negligently depriving her German shepherd of necessary veterinary care and proper exercise. The dog was found July 24 at 17 Sycamore Drive. malnourished and confined, where he had been living since at least the fall of 2018, said authorities.
Cho's attorney, Olivier Sakellarios, recently filed a counsel's motion to withdraw, citing an unresolved conflict with Cho.
"This conflict has caused a breakdown in the communication between client and counsel, which has permeated all aspects of representation," Sakellarios wrote in court documents. "The resulting relationship is unmanageable and contrary to a functional attorney-client relationship. Additionally, the client is not adhering to the terms of the fee agreement."
Despite the motion, which was granted by a judge, Sakellarios last week asked the court to disregard the counsel's motion to withdraw, saying the conflict between the two has been resolved and he will remain serving as Cho's attorney.
The court previously required Cho to surrender the dog, who is receiving significant veterinary care and has been overseen by the Animal Rescue League of New Hampshire.
"Turbo has been making some improvements," Maureen Prendergast, director of outreach and investigations at the shelter, said earlier. " … He is a staff favorite, for sure."
Cho is currently free on personal recognizance bail, and has been prohibited from acquiring, owning, watching or babysitting any animal, according to court records.