A man and woman spotted crossing into Mexico in a truck and trailer belonging to a New Hampshire couple found slain in Texas are both now in police custody.
Adam Curtis Williams, 33, was captured in Mexico and was extradited on Wednesday to Texas, where he is being held at the Kleberg County jail. Amanda Noverr, also taken into custody in Mexico, is awaiting extradition as of Thursday morning.
So far, the Utah pair are charged only with felony theft, according to authorities. Both are being held on $1 million bonds.
Williams and Noverr are accused of stealing the truck and trailer of James and Michelle Butler of Rumney. Authorities used surveillance video captured of them crossing into Mexico in the vehicle to identify them.
The bodies of the Butlers were found on Oct. 27 and 28 on Padre Island, a beach they'd been camping at near Corpus Christi on the Gulf Coast.
"This begins a longer chapter. We have a lot to do in this case," said Kleberg County Sheriff Richard Kirkpatrick during a news conference Thursday morning. Authorities displayed a framed picture of the Butlers in the back of the room during the news conference.
Williams, who was booked just after 10 p.m. Wednesday, was charged with theft of property between $30,000 and $150,000 and assault of a peace officer/judge.
U.S. Marshals and the Department of Homeland Security assisted Mexican authorities in the capture.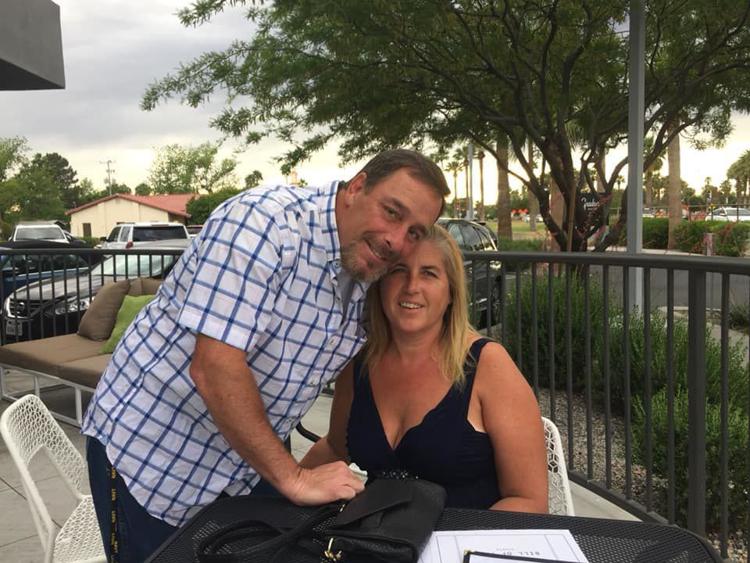 Kleberg County District Attorney John T. Hubert said Williams and Noverr are charged with felony theft as of now.
"Our main concern right now is gathering evidence to either show someone has or has not committed a crime," he said. "At this point, any evidence that can support or deny a certain conclusion is helpful."
Hubert urged the public to come forward with any information that might assist the investigation.
"Sometimes even the most minor detail can help out a lot," he said.
Williams has a lengthy criminal record in Utah.
Kirkpatrick declined to elaborate on how Williams and Noverr were tracked down in Jalisco, Mexico, or the whereabouts of the stolen truck and trailer. The pair had a 3-year-old child with them.
The Kleberg County Sheriff's Office released the identities of Williams and Noverr on Tuesday, a day after seeking more information regarding a photo taken of a man and a woman crossing into Mexico in the truck and trailer belonging to the Butlers.
Authorities are unaware of why Williams and Noverr were in Texas.
The manner of the Butlers' death has not been released.
The Butlers had been on a cross-country adventure and were camping near Corpus Christi when they were first reported missing by family. They had planned to head to Florida for Nov. 20 to sell Christmas trees when family lost touch.
James Butler was 48, Michelle Butler was 46.
"We are confident we will have our case solved in the future, and hope for the best," Kirkpatrick said.