MANCHESTER — By the end of the month, all uniformed officers in New Hampshire's largest municipal police force are expected to be wearing body cameras, to the mutual delight of their chief and an ACLU activist.
"These cameras are going to be a game-changer," Police Chief Carlo Capano told the Manchester Police Commission earlier this month. They will provide full transparency in the case of criminal behavior or complaints about police behavior or use of force, he said.
"It's not going to be he-said, she-said. It's going to be what I saw," Capano said.
ACLU activist and University of New Hampshire law professor Albert "Buzz" Scherr likewise is happy to see police adopt body cameras. Whenever a police officer is in public working and making an arrest, the officer is likely being recorded by a smart phone, which a user gets to edit and put on social media with comments, Scherr said.
Now police will have the ability to record these moments themselves.
"A police department is crazy, when everyone else has cellphones, not to arm their officers with cameras," Scherr said. He sat on a Portsmouth commission that weighed the issue and was the only one to favor introducing the cameras in that city.
Manchester officers are donning the cameras as they complete a four-hour training session, Capano said.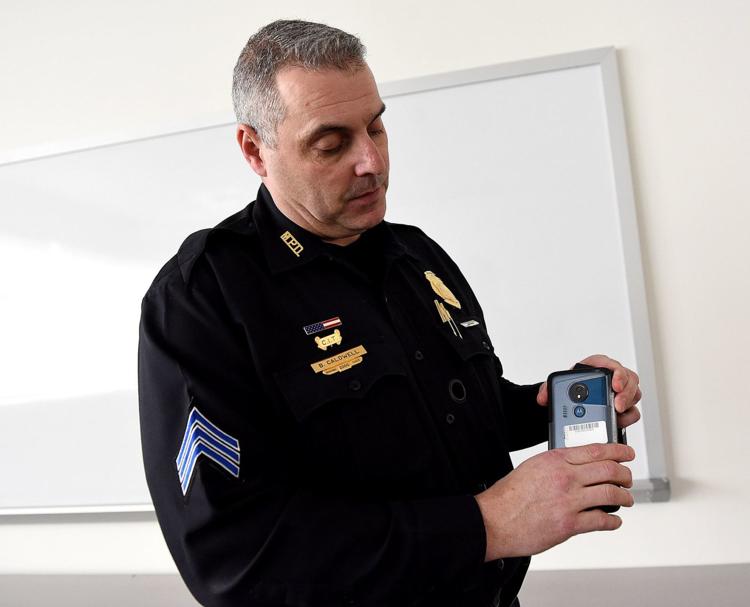 Body cameras involve all sorts of questions. Here's a rundown.
Acceptable uses
State law limits use of body cameras to uniformed officers. Capano said that will include school resource officers and SWAT members. It does not include animal control officers, parking enforcement officers or school crossing guards.
The camera won't be on all the time. State law says an officer should begin recording an event upon arrival to a police call. Officers should also activate the recorder during any law enforcement-related encounter or activity.
Sometimes, an officer won't even have to turn it on. Manchester cameras are automatically activated when an officer turns on his blue lights and sirens, starts running (usually in a chase), becomes prone or draws his firearm.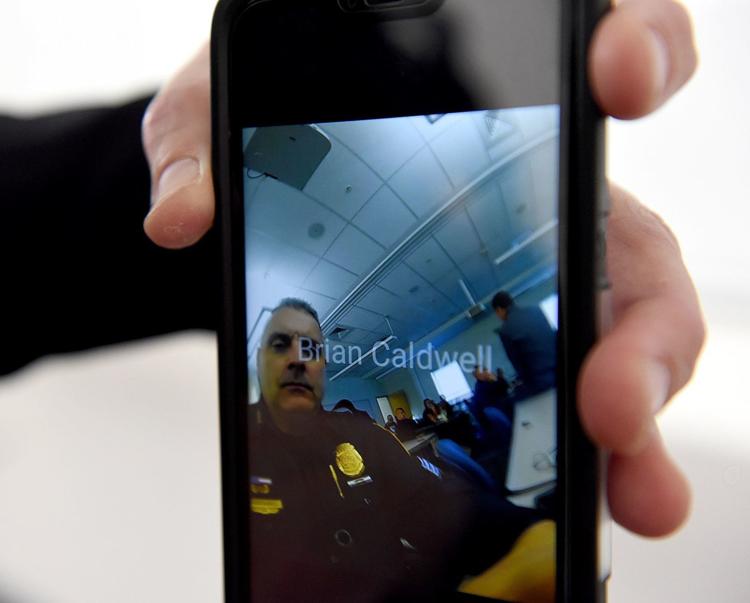 Any time the camera is turned on, it captures a 30-second, video-only recording of what took place immediately prior to activation.
"The expectation is that any time there is interaction that is call related, the officers will activate them," Capano said. If an officer does not record, or if he turns off the camera, his report must reflect details, including a reason for not recording an encounter.
State law outright prohibits camera use in certain circumstances: intimate searches; encounters with an undercover officer; communications with other police unless incidental to a permitted recording; an interview with a crime victim unless the victim gives express consent; on school grounds unless responding to an imminent threat or a call for service; while an officer is on a break; or when electrostatic signals could trigger an explosive device.
Notify, then OK to record
"If I'm recording you, I have to notify you. It's that simple," Capano said. State law said the notice must be made "as soon as practicable." The camera does not have a light that designates it is in recording mode.
The Manchester cameras provide an audio notification when first activated.
A person can demand that police turn off the camera if the officer is at a location, such as the person's home, a bathroom or a locker room, where he or she has an expectation of privacy. Executing a court-approved warrant is an important exception to the privacy exception.
In public places — streets, shopping malls, parks, theaters, etc. — people can't have an expectation of privacy and therefore cannot demand officers turn off their cameras. They can still refuse to speak to police — for example, to give information about a crime they witnessed — unless the camera is off. In such a case, an officer must report the details and the reason for turning off the camera.
"That's a potential that can very well happen," Capano said. He said officers have some discretion on when to record.
Ownership, getting a copy
All recordings are property of the police department, and state law restricts their use to law enforcement purposes. For instance, someone can't obtain a video clip of himself talking to an officer at a crash scene to post to social media.
But if a recording captures a crime — for example, a fight — the recording will likely end up as evidence in a criminal case. That would get turned over to a defendant's lawyer.
"If your lawyer gets it, you can do with it what you want," Scherr said.
Once a case is concluded — in a conviction, acquittal or dropped charges — all evidence, including any recording, is part of a prosecutor's file, which is subject to disclosure under state law.
Two years ago, lawmakers made a provision for such disclosures in the Right to Know Law. Evidence involving use of force by police, the discharge of a firearm or felony-level arrests could be disclosed as long as they do not constitute an invasion of privacy.
"It remains to be determined what constitutes an invasion of privacy," Scherr said.
Costs
Manchester police entered into a five-year, $1.14 million contract with the Georgia-based company BodyWorn to outfit its officers with 265 cameras. The cost includes all necessary backup equipment, replacement and cloud storage place.
The camera that each officer will wear is actually a Motorola mobile phone.
Police also are installing dashboard cameras on two cruisers used for traffic enforcement.
The camera also has a locator so that dispatchers can follow an officer who is, for example, chasing someone through back alleys.
Upgrades will enable the camera to automatically turn on when a shot is fired.