It's been a bloody, violent year in New Hampshire.
Twenty-five people have been the victims of homicide this year, more than in all of 2018. And authorities say 11 of those victims died at the hands of someone they loved.
On Feb. 15, a 17-year-old boy in Madison stabbed his mother, Melissa Hatch, to death in their home, while a 911 dispatcher listened helplessly to her pleas and screams as police rushed to help. One day before his 18th birthday in June, Hatch's son pleaded not guilty by reason of insanity and was sentenced to a five-year period in the state's secure psychiatric unit where, a judge warned, he could spend the rest of his life. In the days before the attack, many of the teen's relatives and friends had expressed repeated concerns about his emotional and mental well-being, according to the prosecutor in the case.
"Stranger-on-stranger" murders are "extremely rare" here, according to Jeffery Strelzin, senior assistant attorney general. "We have very few random killings in New Hampshire, but, unfortunately, a lot of the killings do involve people that the victims know," he said.
"On the one hand, it's comforting for people to know that we have one of the lowest violent crime and murder rates in the country, and it's rare that people are victims of strangers," Strelzin said. "On the other hand, there's the reality that if you are the victim of a homicide, it's fairly likely it could be someone you know or love."
Amanda Grady Sexton, director of public affairs for the New Hampshire Coalition Against Domestic and Sexual Violence, said statistics show that in about three-quarters of homicides committed by intimate partners, there was a previous history of physical abuse. "I often say that if all the violence happening behind closed doors spilled out on the street, then it's an epidemic," she said. "But we don't look at it that way because oftentimes we don't see it."
Research shows that certain behaviors are predictors of domestic-violence homicides, including choking the victim, extreme and constant jealousy, escalating behavior, threatened or attempted suicide, and threats to kill, Grady Sexton said. "So if these exist, we know that these are what we can call high-risk cases, that we can and should intervene in," she said.
"When a batterer or a family member is threatening to kill someone, we should absolutely listen to that, and we should believe that this is what the plan is, and that is what will happen," she said.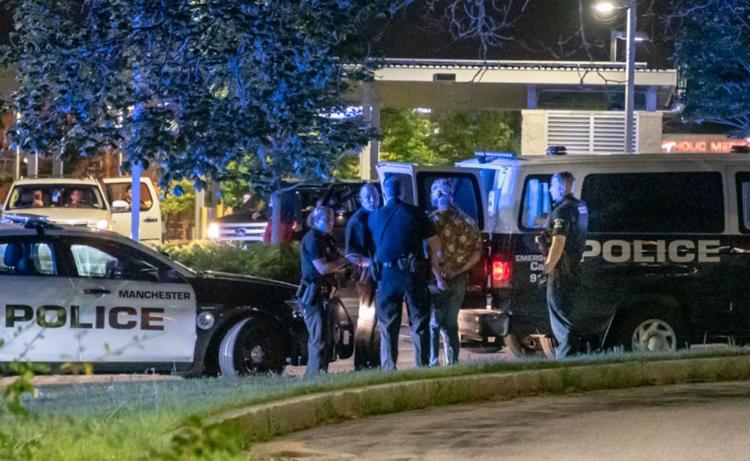 On July 23, a 35-year-old Manchester man allegedly bludgeoned Jennifer Burpee, 45, to death, moments after she called 9-1-1 to report that her boyfriend was pounding on the door of her Manchester apartment. Earlier this year, prosecutors had dropped domestic assault charges against him after Burpee recanted what she had told police about him beating, choking and threatening to kill her last October. Nine months later, she was murdered.
David Finkelhor is director of the Crimes Against Children Research Center and co-director of the Family Research Laboratory at the University of New Hampshire. He said roughly 40% of homicides are committed by intimate partners or family members; New Hampshire's caseload this year fits that pattern.
People often have misperceptions about the nature of violence in our society, he said. "I think we are naturally oriented towards worrying about violence at the hands of strangers," he said. "But the statistics clearly show that family is a very dangerous category, and friends are another."
"Those are harder dangers to tune in to because we have to trust and rely on the people that we live with," Finkelhor said. "And so it's harder to kind of keep in mind the risk that they pose.
"But it is important for our social policy efforts to keep that in mind. Because if we spend a lot of time only focused on the shooter who's going to gun us down at the mall, or the person who's going to sexually assault us on the street, then we don't really put our resources into the right things for keeping people safer."
On April 4, police doing a welfare check found 41-year-old Maureen Argie dead in her Londonderry home. Two months later, her husband was charged with second-degree murder for allegedly strangling and/or smothering her. Argie was the mother of two and worked as a social worker and case manager for an elder care agency.
Grady Sexton said there are new tools to help prevent violence from escalating. Police departments across the state are now using "lethality assessment programs" when officers encounter domestic violence incidents. The idea, she said, "is to identify the victims who are at the highest risk of being significantly injured or killed by their intimate partners."
After a series of screening questions, officers can call a local crisis center to get the victim help immediately, she said. "We definitely know that when people get services and intervention through a crisis center, they are far more likely to have a better outcome in terms of the safety of themselves and their children," she said.
Such programs also can be adapted for use by health care providers, family case workers and the courts, she said.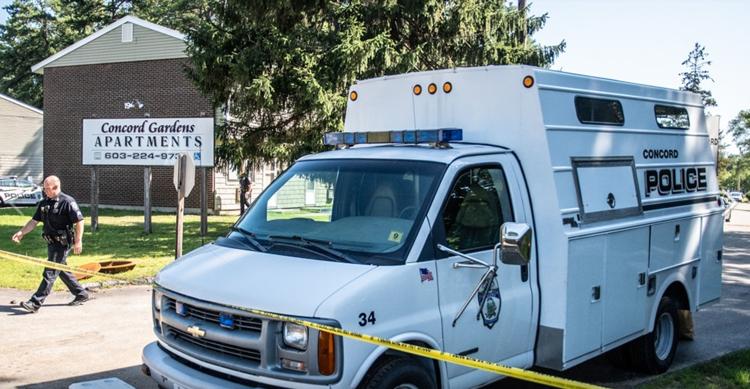 On July 19, a Concord couple was found dead in their home. An autopsy found that Lila Darjee, 47, died from "multiple sharp and blunt penetrating injuries of the head, neck and torso." Officials determined that her 81-year-old husband killed her and then fatally stabbed himself in the heart.
Finkelhor said homicide rates have been dropping in the United States and in New Hampshire since the early 1990s. But he said there has been an "uptick" in intimate partner homicides in recent years.
And the statistics are particularly alarming for women and girls, he said, citing a recent study that found that two-thirds of female homicide victims were killed by a family member or intimate partner.
There's another risk factor in such cases, Finkelhor said: access to firearms. "People oftentimes get guns because they feel it makes them safer," he said. "But since the likelihood of their being killed by somebody in their own family is higher than their likelihood of being killed by a stranger … it's always possible that they may use it on a family member or a family member may use it on them."
On June 14, after neighbors called police to request a welfare check, officers found Sally A. Miller, 72, dead in her Goffstown home from a single gunshot wound. Two days later, her 49-year-old daughter was arrested in Florida and charged with second-degree murder.
Teachers, neighbors, churches and friends all have a role to play in helping to prevent family violence, Grady Sexton said. And there are experts at the state's crisis centers who can give advice and explain what resources are available.
"If you see something that doesn't feel right or you're in a situation that feels scary, make the call," she said. "There are people who can help."
"It's called a crisis center, but you don't have to be in crisis to call," she said. "Nobody should feel they should be an expert in how to handle these situations. But luckily, there are people there who can talk you through it and come up with a plan."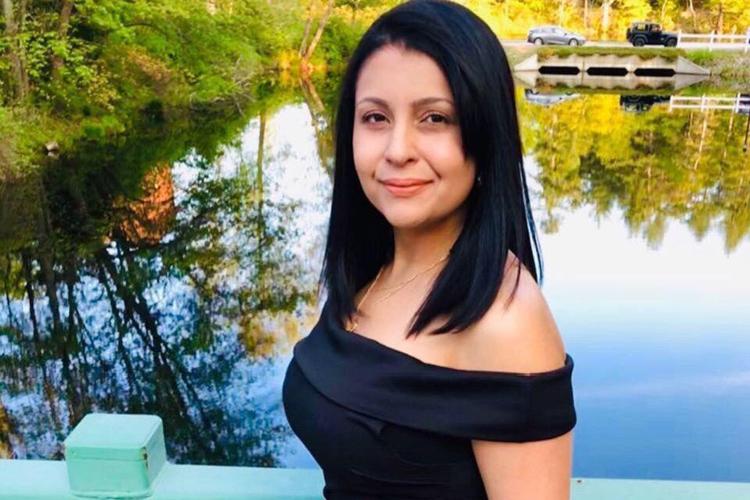 On July 28, responding to multiple 911 calls, Concord police found Nathalia Da Paixao, a 35-year-old mother of two, suffering from multiple stab wounds in the parking lot of the apartment complex where her family lived. She later died at a hospital, and her 42-year-old husband was charged with murder. Neighbors witnessed the attack and said her children were trying to stop it, according to published reports.
Strelzin said when a child kills a parent, if often creates dissension among surviving family members. And that, he said, "adds another whole layer of trauma and difficulty on top of what is already a traumatic situation."
There are programs available that can help families and prevent violence, such as counseling for mental health issues, anger management and substance use disorders, he said. And the schools also have a role to play, in recognizing when there may be something wrong at home.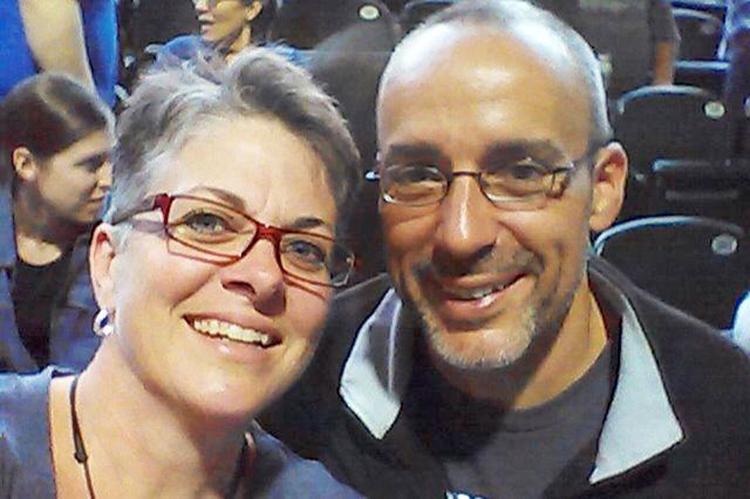 On March 15, an 11-year-old allegedly shot his adoptive parents at their Alton home. His mother, Lizette Eckert, was dead when police responded to a 9-1-1 call. His father, James Eckert, was still alive but critically injured; he died later at the hospital. The boy was charged with two counts of second-degree murder, but the case is shrouded in secrecy because of state laws regarding juvenile offenders. The Eckerts were both chiropractors and had previously lived in Maine; they home-schooled their three children.
Domestic violence among seniors is also a growing concern, Grady Sexton said. But she said the older generation is less likely to seek help. "They sometimes have a belief that this is family business," she said.
And that's why it's important to speak up if you suspect there is abuse going on, she said. "I think it's on all of us, when you see something that doesn't feel right, to take that seriously," she said. "To listen to your gut when you feel like something doesn't feel right."
Health issues also can be a factor in domestic homicides by older individuals, Strelzin said. "They may not have any surviving relatives, or relatives who are local, so they're extremely isolated. They only have each other, and it becomes extremely challenging when one of them encounters health difficulties and the burden's on the other one."
It's an issue the state needs to address as the population continues to age, he said.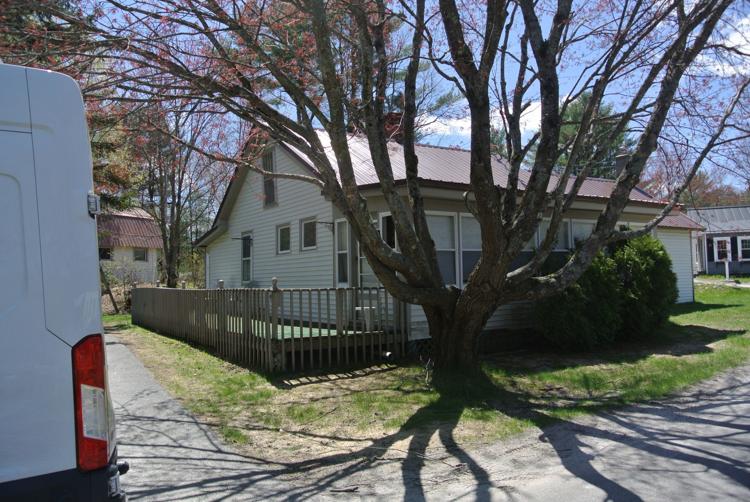 On May 7, 75-year-old Margaret "Peggy" Clarke died from a gunshot wound to the chest. Police believe she was shot by her 77-year-old husband, who suffers from terminal cognitive and physical health issues including dementia. He was taken to a medical facility and no charges were brought due to competency issues.
And on Aug. 10, Ellen Munstis, a 74-year-old Derry woman, died in her home from multiple gunshot wounds to her chest. Her 79-year-old husband, who called 911 for help, was charged with her murder. Last week, a judge ordered a psychiatric evaluation to determine whether he is competent to stand trial. Earlier this month, Ellen Munstits was laid to rest in her hometown of Carraroe, Ireland. Last week, a fire and explosion destroyed the house where the murder took place. (See related story, Page A7.)
Grady Sexton said the state has seen a lot of progress in the 18 years she's been in this field. But she said, "We can and should do better."
"This is preventable," she said.
In her view, "If you want to end the cycle of domestic violence, then you need to invest in prevention," she said. "You need to make sure that kids who are growing up in homes where people have an unhealthy relationship understand that's not normal. Otherwise, they're going to repeat that cycle.
"They're going to be offenders or they're going to be victims."
The map shows 2019 homicides as of Aug. 27. The green markers are homicides involving family members who weren't intimate partners. The yellow markers are domestic violence homicides. The red markers are homicides involving police use of deadly force. The blue markers are all other homicides.