WINDHAM — A driver was charged with driving under the influence after crashing head-on into a Windham police cruiser.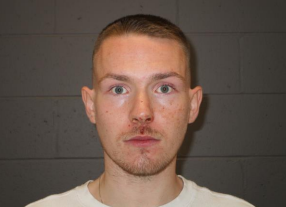 Police say they arrested Jeffrey Armstrong, 24, of Windham after his Honda Civic veered over the center of the roadway and struck a cruiser being driven by officer Jeffrey Antista, who was heading in the opposite direction on Easy Street at 12:05 a.m. Sunday.
A third driver in front of Antista managed to swerve out of the way of Armstrong, narrowly avoiding being hit.
Armstrong appeared uninjured and refused a blood test on the scene, police say. The cruiser's airbags were deployed and Antista suffered only minor injuries. He was treated at the scene and transported to a hospital by the Windham Fire Department.
At the time of the crash, Antista and another officer were searching for a missing juvenile in a residential area.
Windham Police Capt. Michael Caron said the juvenile was located and reunited with their family later in the early morning.
"It's one of our people, so we may have some personal feelings about it, but at the end of the day it was a motor vehicle accident resulting in a DUI charge," Caron said. "And that's how we treated it. We didn't treat it any differently than we would have treated any other … situation like that."
Armstrong was released on personal recognizance bail and is scheduled to be arraigned on Aug. 28 at Salem District Court.
Union Leader Correspondent Ryan Lessard contributed to this report.