WOLFEBORO — After being called to the scene of a hit-and-run accident, police arrested a local man for DWI, subsequent offense.
Bryan Houle, 28, of Wolfeboro, was taken into custody on Tuesday, about 1:38 p.m. after police were given the description of a vehicle and possible license plate number that had been involved in a crash in the downtown area and then reportedly drove away.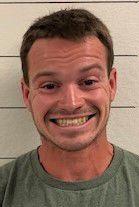 Staff Sergeant Guy Maloney spotted a vehicle matching the description of the suspect car on Woodbine Court and identified the driver as Houle. After investigating further, Maloney determined Houle was impaired and took him into custody. He also cited Houle for having an open container of alcohol in his vehicle and issued a summons for littering.
Houle is scheduled to be arraigned in the 3rd Circuit Ossipee District Court on Sept. 25.