OSSIPEE — A Wolfeboro woman who has a long history of embezzlement and paperhanging has been sentenced to 2.5 to 8 years in prison for paying for her 2014 wedding reception with a $8,517.27 check written on a closed account.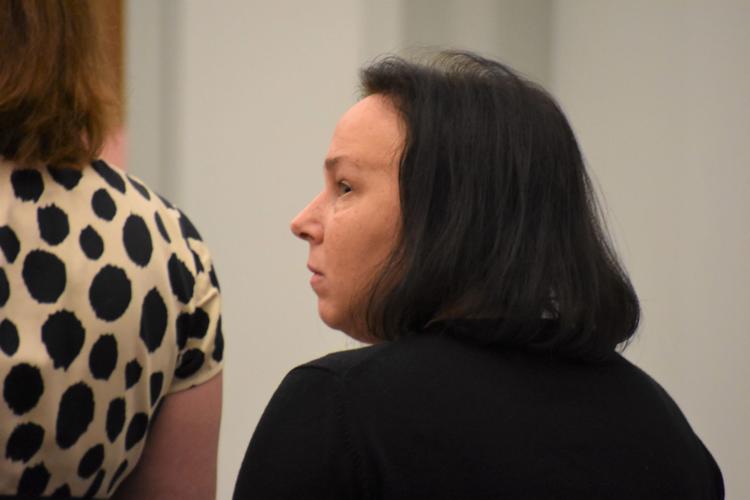 With pretrial confinement credit and the sentence being imposed concurrent to one she is already serving for another bogus check conviction, Brittany Boggs, 37, was essentially sentenced to time served.
"The state is disappointed with the judge's sentence. Brittany Boggs has stolen more than $250,000 from a number of individuals over the last decade or so. The state believes the court should have reinstated her original sentence of four to eight years in the New Hampshire State Prison. The sentence does not seem appropriate considering the consequences that the defendant's actions had on her victims in this case," said prosecutor Matthew Conley.
Defense attorney Caroline Brown of Tarbell & Brodich of Concord argued that Boggs should be credited with serving 852 days behind bars, 79 days of pretrial confinement and the remainder while awaiting the New Hampshire Supreme Court to act on her appeal. Last July, the high court ruled Judge Amy K. Ignatius had given faulty instructions to the jury and it sent that case back to her Carroll County Superior Court room for another trial.
The justices upheld a second conviction that resulted in Boggs being sentenced to 1.5 to 3 years for passing a bad check for $1,315.73 to pay the bar tab rung up while celebrating her nuptials. In May, Boggs agreed to plead guilty.
"We can't have a system that makes things worse for a defendant because they exercise their constitutional right to appeal," Brown told the judge in arguing for the confinement credit and a 2.5- to 5-year concurrent sentence.
Conley said it was the state's position that Boggs was eligible for 497 days' credit. He urged the court to impose a 4- to 8-year sentence, arguing Boggs had repeated opportunities to settle the debt with Hobb's Tavern and Brewing Company, but never did.
"I'm truly sorry for what I've done. I took advantage of them and realize the position I put their business in," Boggs said.
Since her incarceration she told the judge she has been diagnosed with major depressive disorder and ADHD, has been prescribed medication and receives counseling.
"I struggled with self-esteem and felt I needed money and objects to have people around me," she said.
Brown urged the judge to allow Boggs to serve any imposed sentence at the Shea Farm Transitional House so she can continue her work release which had allowed her to pay some restitution. While imprisoned, Boggs has been a model inmate and taken advantage of every educational program available with the exception of substance abuse education, as she does not qualify, Brown said.
Conley maintained Boggs only pleaded guilty after the court heard testimony from the person who witnessed her close the bank account on which she then wrote the check to pay for her reception.
In handing down the sentence, Ignatius told Boggs she had taken into consideration "the really difficult story that you have acknowledged here today." She credited Boggs with working to address her mental health and to better herself behind bars.
The judge ordered Boggs to remain on parole for eight years to ensure that she continues to "whittle away at restitution amounts that are enormous."
Boggs has paid about $6,000 in restitution over 10 years on three other convictions. Restitution to Hobb's was not ordered. Brown told Ignatius the business owner Ash Fischbein had indicated he didn't want it. The prosecutor's recollection was that Fischbein said he didn't expect he would ever receive any money from Boggs, "so don't bother."