MERRIMACK -- A woman was charged with assault early Sunday after police responded to a domestic disturbance call.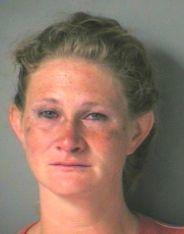 Amanda Evensen, 34, assaulted a family member during an altercation at a local residence, police said in a news release on Sunday.
Police were called to the home around 3 a.m.
Evensen was charged with one count of simple assault and released on personal recognizance bail, police said. She was scheduled to appear in 9th Circuit Court in Merrimack on Tuesday, police said.