AMHERST — A Salem educator has been chosen from a pool of 30 applicants to lead the local elementary school, and she will be earning one of the highest salaries for elementary school principals in the state.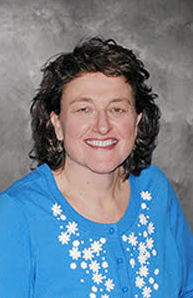 Anna Parrill of Manchester, currently the principal at William T. Barron Elementary School in Salem, will take over her role as the principal of Clark-Wilkins Elementary School on July 1.
According to school officials, Parrill has signed a three-year contract with the Amherst School District with a starting salary of $125,000.
"I look forward to working in close collaboration with the educators, district team and families to ensure that the highest standards of excellence are maintained on behalf of all students in the Amherst School District," Parrill said in a statement. "I have been extremely impressed with the staff members that I have met during the interview process."
Parrill has served as principal of Barron Elementary in Salem since 2015.
She was a former principal at Dr. L.F. Soule School in Salem for nine years and also worked in schools in Raymond, Hampstead and Dover.
She has a master's degree in curriculum and instruction from the University of Vermont and a certificate of advanced graduate studies from the University of New Hampshire.
Parrill has also coached college basketball and softball.
"I feel humbled to have been selected as the incoming principal for Clark-Wilkins School," said Parrill in her statement.
The Amherst School Board voted Monday to hire Parrill after reviewing 30 qualified applications and conducting several interviews and site visits.
Beth Kuzsma, chairman of the board, said in a release that she is thrilled with Parrill's selection.
"I participated in the site visit to her school and believe she will bring what the community values to the (Amherst) school, including a focus on building a positive school climate, providing an environment where all students can thrive and ensuring the school remains an integral part of the community," Kuzsma said in the release.
Parrill is replacing Nicola Fraley, who is resigning as principal at the end of the school year following two years in the role.
"I am fortunate to have worked alongside exceptional educators that focus their great skill and energy on the growth of each and every student," Fraley wrote in her resignation letter.
"Clark-Wilkins Elementary is a special place. Please accept my most sincere thank you for allowing me to be a part of such a wonderful community of learners and educators."