MANCHESTER — Groups backing a ballot question giving students from each Manchester high school a seat on the school board say they are "overwhelmed" by the support they received from voters Tuesday.
The question, "Are you in favor of a student from each high school having a seat on the school committee as a non-voting member?", was approved by voters with 74 percent of the vote, 13,590 to 4,705. The question is non-binding, meaning the outcome will be considered by officials as they discuss the issue, but they are not obligated to abide by it.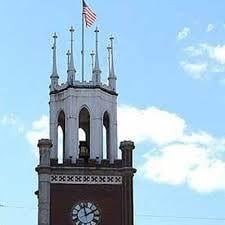 Sarah Jane Knoy, executive director of the Granite State Organizing Project (GSOP), said having students voices on the Board of School Committee is a "simple, common sense idea."
"Question 3 was supported by large margins in every ward," said Knoy. "As we stood at the polls yesterday, the feedback was overwhelmingly positive. We all hope the new Board will respect the wishes of the community and place students on the board ASAP."
"Support for a student representative on the Board of School Committee is something I've heard consistently from residents, so I wasn't surprised to see 74 percent of voters supported Question 3," said Mayor Joyce Craig. "I believe there is value to having a student representative on the Board of School Committee. It would be effective to have a student participating in conversations we're already having so we can get their feedback and take that into consideration when we're making decisions on policy."
Ballot Question 3 was a student-led initiative from its inception. The high school student-led group Young Organizers United (YOU) announced their support of Question 3 early on, and joined with GSOP to host a candidate forum ahead of this week's election featuring a student moderator, questions from students, and candidates running for local office in Manchester.
"I am so proud of the youth of Young Organizers United," said Sudi Lett, GSOP Youth and Education Coordinator. "They really learned a great lesson in civics. They learned how to survey candidates, how to research issues, how to hold a public forum and how the voting process works. These youth will continue to be active citizens and community assets."
"The success of Q3 is a testament to the power of young people, specifically to student organizing by Youth Organizers United," said Devon Chaffee, executive director of the ACLU of New Hampshire. "This ballot campaign was envisioned by students, conducted by students, and made into a reality by students. We hope Manchester quickly acts upon the strong support for Q3 and ensures students have a voice on the very policies that affect them."
"It feels amazing to have such overwhelming support from everyone in the community," said Nathan Duval, primary leader of YOU and a junior at Manchester High School Central. "We are all so thankful for everyone's vote and can't wait for the next step in achieving student representation."
"The overwhelming support for Question 3 goes to show the values of Manchester residents — we welcome and create space for new leaders," said Curtis Smith, chair of GSOP's Manchester Chapter. "We are grateful for the support of all our coalition partners and the volunteers who have been knocking on doors all across the city since March."
School board vice chair Art Beaudry said the issue likely won't be taken up by the school board until after new members are seated in January.
In recent meetings, Beaudry has asked students if they like the current system in place, which allows students to speak to the board on a rotating basis, typically two schools per meeting.
"Those students have said they like the current system," said Beaudry. "I think it's a moot point, we've discussed this as a board already, but what the new board might do I can't say."