BEDFORD — Trying to quell "snowplow parenting" at the high school, Bedford High School's new principal is proposing an amendment to the student handbook designed to keep parents from overstepping their bounds.
Principal Bob Jozokos said there have been instances where a parent had a child dismissed when a pop quiz was announced and the student was unprepared, or a parent called to report a child absent on the day a project was due because the child hadn't completed the work.
Parents might also rewrite or reword a child's essay before it was submitted, he said.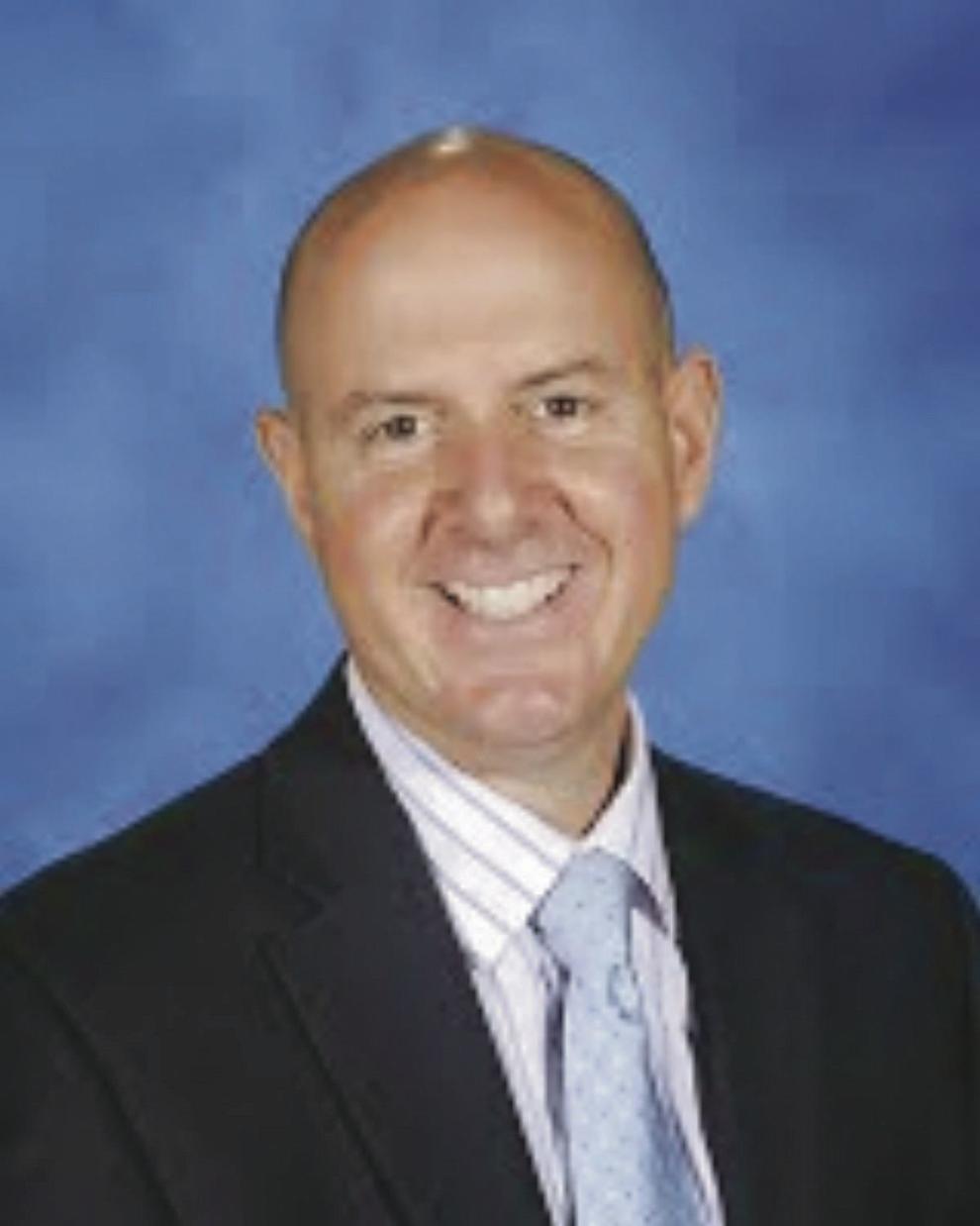 "This is snowplowing. It is not good for the student. It's not good for you," said Jozokos. "We all care about our kids, but there is a point where our care can do harm to their development as young adults."
The principal wants a new paragraph in the student handbook to make it clear snowplow parenting is forbidden.
Jozokos presented his recommendation to the school board this week along with other proposed changes to the student handbook, which parents and students are required to sign at the start of each school year.
Snowplow parenting refers to attempts to remove obstacles that may be standing in the way of a child's path to success, or essentially eliminating potential failures.
"Snowplow parenting — it is a social phenomenon. For me, snowplow parenting is strictly forbidden. Let's get that straight," Jozokos told the board. "This is a little bit tongue-in-cheek, but I just want to hold a mirror up to ourselves as parents."
While it is normal to help children at a young age, there is a time to pull back as they approach adulthood, Jozokos said. While there are times to get involved as parents, he said, there are other times when high school students must figure things out on their own, especially if they drop the ball on an assignment, test or project.
"Integrity and responsibility are all connected," he said. "You just have to ease back as a parent. They will be OK."
School board member Bill Kassler said he likes the spirit of the proposed student handbook change. However, he questioned the prohibition on rewriting or rewording of a student's essay.
"There is a fine line between teaching and coaching your kid," said Kassler. When a parent edits a child's work and goes over it with them, he said, that parent is actively involved in coaching their child with their homework.
Jozokos stressed that he is not reaching into the homes of Bedford families and providing consequences for any parent who snowplows or edits papers or gives their child advice on their academic work.
"I am not going after anyone for helping to edit a paper," he said. However, parents should think about this process and remember that they are trying to raise young adults, said the principal.
Instead of offering an alternate word or alternate sentence when editing their paper, Jozokos said parents should encourage a child to find their own alternate word or sentence to make the assignment stronger.
School board chairman Jay Nash echoed those concerns. Putting snowplow parenting aside, Nash said this is really an academic matter. Excusing a child's work when it is not accomplished by deadline is an integrity issue and should be taken seriously, he said.