Wesley Olmeda lives for basketball. It's what he spends the most time doing when he visits the Boys & Girls Club of Manchester every day. But before the Hillside Middle School seventh-grader hits the gym, he hits the books in a room at the club that resembles a study hall.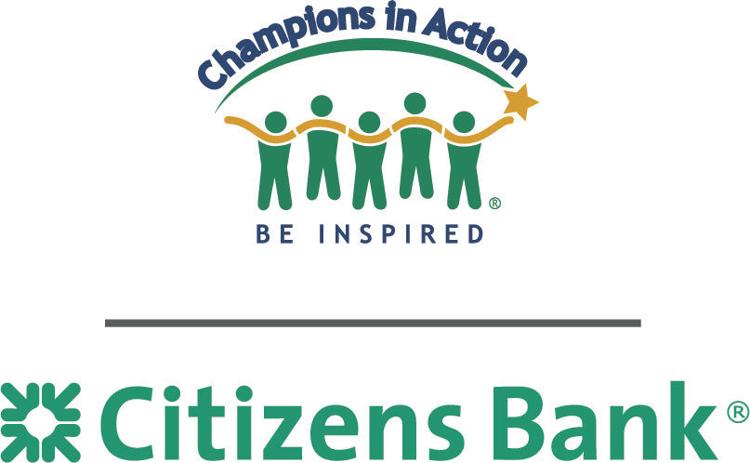 Because that's what it is.
For the past two years, the Boys & Girls Club has been working with the Manchester School District through the ABC program, which aims to help students improve their grades. A full-time staff member at the club — who has access to student data on grades, behavior and attendance — monitors their progress through cooperation with parents and the district.
"Before this, I used to just go home and do my homework and play video games," said Wesley, 13, whose favorite subject is math. "I got here and I got into basketball, and I started learning it by myself. I got better at it, and this year I play for the basketball team."
ABC is among several efforts the club has initiated in recent years to address growing needs in the community. It's also among the programs the club will recognize Wednesday at its annual Foundation of Friends breakfast when Mayor Joyce Craig will proclaim Boys & Girls Club Day in the city of Manchester as part of the club's Day of Giving fundraising campaign.
Citizens Bank, in partnership with the Union Leader, named the club a Champion in Action this year, a recognition that includes volunteer support and $35,000 in unrestricted funds from the bank, and advertising and promotional support from the Union Leader.
Wesley and his 8-year-old sister, Alondra, were among the first participants in ABC, which started off as a pilot program last year with 200 students, and this year was expanded to 600 participants. Every day, 60 to 70 students fill the room to spend time doing their homework. The YMCA of Downtown Manchester also began offering the program this year.
Katrina Grella, the Boys & Girls Club's student engagement specialist, figures she spends time with about 40 of them each day, helping them with their homework.
"So far what I've learned is every kid learns at a different pace inside the classroom as well as outside the classroom. It's one of those things where I need to put my teacher hat on most of the time," Grella said. "And I don't have a teaching or education background, so it's one of those things that as a creative person, it's very easy for me to adapt to that particular role. And I've always loved education. That's one of the main focuses that I've always had growing up and also when in college."
Only a handful of students were working in the room around 2:30 Tuesday afternoon, a lull that would soon end when school buses arrived at the club as they do every day, when hundreds of kids flow through its doors. Grella uses those quiet moments before the room fills up to connect with early arrivals.
"This is probably one of those times where I appreciate talking to them about their day, what went on throughout the day with their teachers and see if maybe I can help make it a little bit easier for them going forward, how to make them learn a little bit better when I'm not with them," she said.
Wesley and Alondra's mother, Maritza Baez, says her children have thrived in the program. A separate Saturday education program at the club called Focus also has helped Wesley improve his grades.
"They do their homework, they're studying, they have projects," said Baez, who works as a cashier at Market Basket in Manchester. "They had problems with both languages, and they had problems in reading and math. It's been a very nice program. Wesley (gets) up his grades; he (gets) them down. When he's in the Saturday program, he puts them back up."
The ABC program costs $42,500 per year, most of which pays for the student engagement position. It's funded primarily by an anonymous donor. The club, with parental permission, has access to student data through software the school district developed that flags kids at-risk academically, based on absenteeism, behavior and grades.
It allows the club and the school district to do real-time intervention, says Diane Fitzpatrick, CEO of the Boys & Girls Club.
"That partnership between the teachers and our staff to be really holistic about that child — that's what we wanted to accomplish here," Fitzpatrick said. "With rules and regulations, we weren't allowed to do that. We didn't have the information. You see here now a synergy between the two organizations."
School district officials agree.
"Our partnership with the Boys & Girls Club is a perfect example of how important collaboration is in meeting the needs of our students. Through the ABC Program, students receive support in and out of the classroom, allowing us to better serve the students of Manchester," said Amy Allen, assistant superintendent.
The partnership "is having a direct impact on students' outcomes," said Jennifer Gillis, assistant superintendent.
Outgoing Superintendent Dr. Bolgen Vargas said the ABC program is helping students transition from grade to grade.
"Diane is a champion we all should emulate for kids," Bolgen said. "Take a look at the attendance records, take a look at the behavior of the kids in the program. We know that when kids are engaged with adults from programs like the Boys & Girls Club, they are more successful — and that's the most important thing. That's why we're here. Families want their kids in this program. Parents appreciate when partners in the community step up and help out with their child's education."