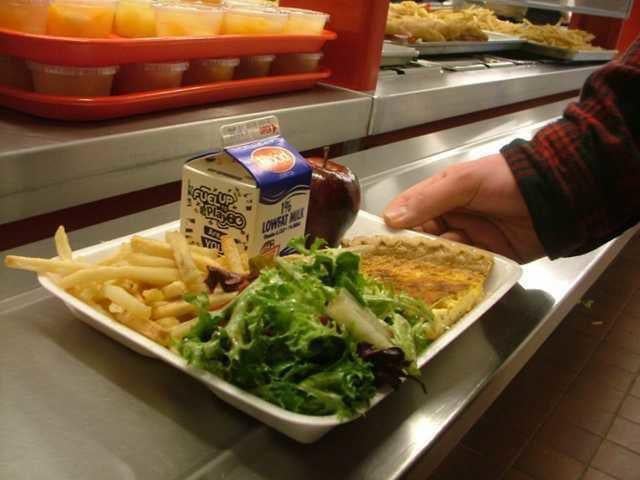 CLAREMONT — District schools lost out on more than $360,000 in federal lunch money reimbursements over the past two years because paperwork wasn't filed on time.
It was galling news for a school district that's publicly lamented large debts run up by staff and students receiving lunch and not paying. Assistant Superintendent Cory LeClair broke the news at a SAU 6 board meeting last week.
The deadline for reimbursement for school lunches is at the start of the academic year, but because of miscommunication, the applications weren't sent until Jan. 30, she said.
"We are in a scenario where we missed the national school lunch filing deadline," LeClair said.
This was the second straight year the deadline was missed and the funding lost, she said. Last year, the application didn't go out until February.
Michael O'Neill, the district's business and finance director, said the district lost $150,700 for the 2017-18 school year and $188,300 for the 2018-19 school year for Claremont, and more than $11,000 each year for Unity.
"Many things we thought were done already were not done," O'Neill admitted.
As part of a plan to ensure future deadlines are not missed, LeClair said the district is hiring someone to oversee the district's food service. That person will ensure applications for reimbursement are submitted on time and also that students pay their lunch tabs.
Claremont is currently about $20,000 in arrears in its hot lunch program. Sixty-four overdue student accounts are responsible for most of the debt — more than $15,000 — while about 1,200 additional delinquent accounts add another $4,200 in debt.
"The bulk of our student population owes very little," LeClair said.
The new food services staffer also will work with families to set up repayment plans, she said.
Last year, the district considered hiring a collection agency to recover more than $30,000 owed for the hot lunch program. Instead, community members raised money privately, including $29,000 from one donor, and the debt was paid off.