CONCORD — The school board accepted the resignation of Superintendent Terri Forsten on Friday and appointed an interim superintendent.
The board voted on Sept. 25 to terminate Forsten's contract two days after receiving a report into her administration's handling of allegations of sexual misconduct by former teacher Howie Leung.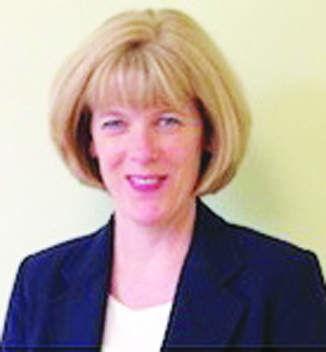 The board placed Forsten on leave on Sept. 25 and Concord High School principal Tom Sica was also placed on leave the same day. Sica remains on leave, not involved in any school district work, but is still employed by the district, board chairman Jennifer Patterson said.
The board voted Friday to hire Franklyn Bass as the interim superintendent. Bass is an adjunct professor at Southern New Hampshire University and has served as a superintendent in other New Hampshire districts. He is accredited by the state for the job, board member Chuck Crush said.
"The school board believes Dr. Bass can immediately step in as superintendent and start rebuilding trust with students, staff and the school community," Patterson said.
Bass will be paid $750 per day for up to 95 days. He will work three days per week.
The board intends to hire a permanent superintendent by July 1 and will seek the community's input on the hiring.
With Forsten out and the investigations completed, Patterson thanked the other board members for their work, and board secretary Jim Richards thanked the community for its input and participation.
"I'm not saying we're fixing it," Crush said. "I'm hoping this is a deposit of trust."
But not everyone is satisfied. Quentin Goble, whose daughter was suspended by Sica after she tried to report her concerns about Leung, spoke at the end of the meeting. He told the board not to forget that the heart of the matter was the alleged repeated sexual assault of a 13-year-old girl and the silencing of Ana Goble, her friend.
Goble said he has learned that his daughter was not the only one who tried to report misconduct, only to be ignored by Sica.
"I'm finding things out, like two years before my daughter tried to report, a mom tried to report," Goble said. But he said Sica wrote off the mother as overprotective. "How much more does this guy need?" Goble asked.
"We're very grateful to you and Ana for your courage," Patterson said.
"I don't think you will ever find another one of us right here right now sleeping at the wheel again," board vice chairman Thomas Croteau said.