Since moving into an expansive new space in the Millyard last year, the leaders of Manchester nonprofit Girls at Work have been itching for an opportunity to show off their new workshops. A craft fair brought in dozens of people and several local women artisans on Friday and Saturday.
Girls at Work has for 20 years been helping girls build confidence by helping them learn their way around a woodshop. The group's new digs are a huge upgrade from the basement space on the south end of Elm Street, said executive director Sue Champagne. Behind a wide hall are three classroom spaces with windows looking over the river.
The new space more than doubled the amount of shop space, Champagne said, enabling Girls at Work to run two classes at once. Once it feels safe again, Champagne said, Girls at Work plans to expand its classes, offering more programs to more local girls.
The new space has opened a lot of possibilities for the group, she said.
Girls at Work founder Elaine Hamel said she hoped other nonprofits and businesses would take advantage of the space, too. She hoped eventually to rent out the hall for other events, and said Girls at Work has already hosted corporate team-building days.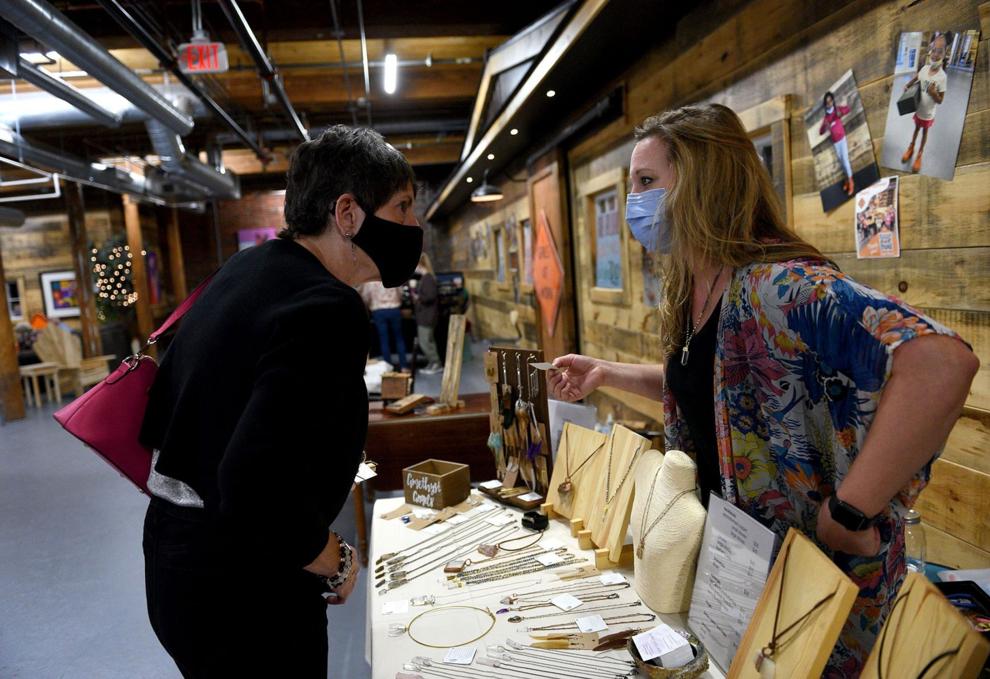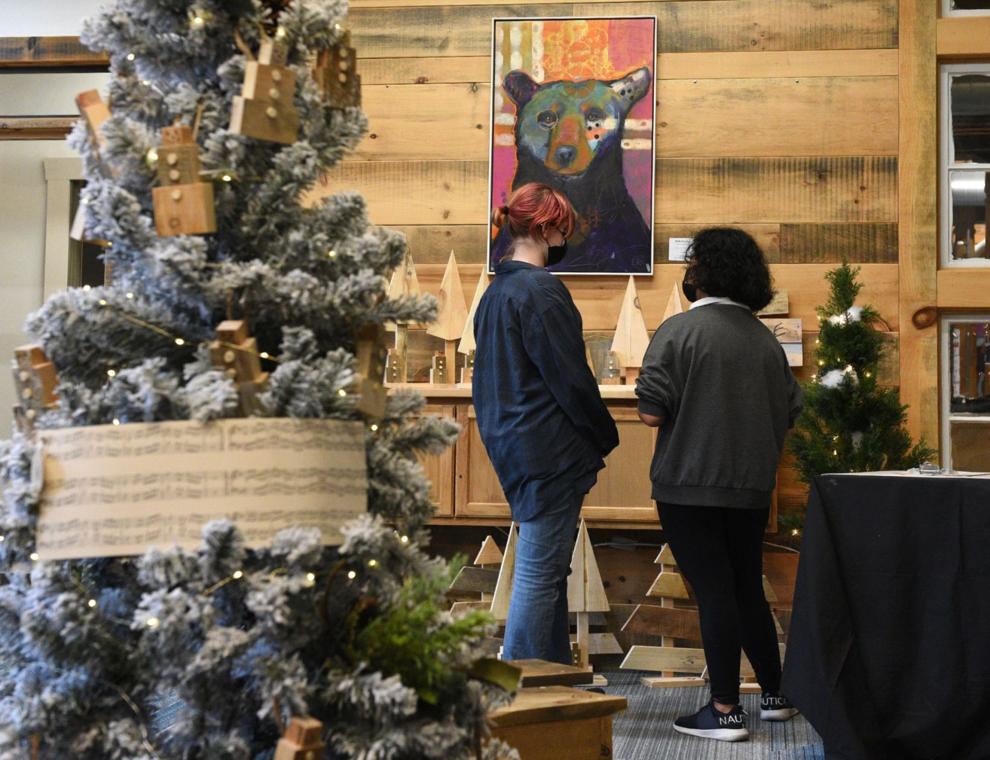 She was excited to see the hall filled with people, and to think about the potential for partnerships and collaborations with other nonprofits and businesses in the city.
"We want people here. We want people to use the space," she said. "The potential is just crazy."
During the artisan fair, women artists, crafters and cooks gathered in the hall, displaying macramé, gluten-free and glutinous baked goods and pottery.
A conference room was filled with folksy Christmas decorations, made by the girls in Girls at Work programs over the summer.
Across the hall, artist Ann Kinne of Manchester displayed more delicate woodwork.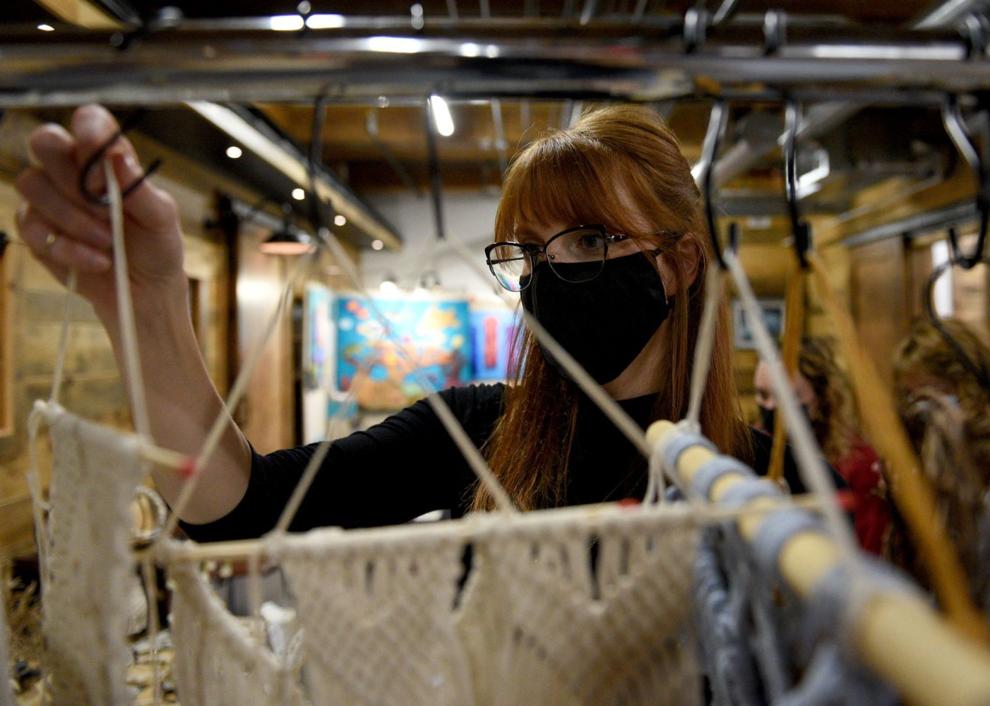 Kinne uses reclaimed wood to make jewelry, a business that has been growing since 2019 under the name The Margravex.
"I have a very specific aesthetic that people seem to like," Kinne said. "I've always been crafty, and I've always liked working with wood."
In another corner, Suzanne Connor of Northfield displayed her array of colorful quilted pieces, inspired by marine life.
"My grandmother grew up in the Amoskeag mills, lived in mill housing," she said. Connor was thrilled for the opportunity to explore and show her work in a place her grandmother would have been familiar with, even though it serves a much different purpose now, as a place where girls learn to use power tools.
But maybe not so different. In a sense, Connor said, the mill girls who toiled in these same spaces a hundred years ago were using power tools too, working industrial machines on production lines for textiles and shoes.