MANCHESTER — After months of contract talks without a new deal, Mayor Joyce Craig is asking school board members to authorize Manchester's new superintendent of schools to take over negotiations between the teachers union and the district.
Craig's request appears as an agenda item for Monday's meeting of the Board of School Committee scheduled to get underway at 7 p.m. at City Hall.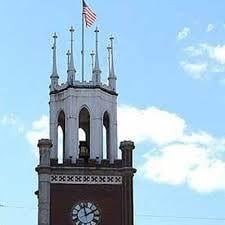 The most recent agreement with the more than 1,100 members of the Manchester Education Association expired on June 30, 2018. That month, union members declared an impasse, with union leadership citing an inability to find "common ground" and school officials blaming teacher salary proposals they said topped $20 million over three years.
This past June, both sides declared they were ready to "return to the table," after union and school officials voted to reject the results of a fact finder's report on the negotiations, which cited "four major obstacles for the parties to overcome in order to reach even a partial agreement": salaries and salary scale, health insurance, paid time off vs. sick leave, and pending state legislation.
In a memo dated Sept. 3, Craig asks school board members to authorize Superintendent of Schools John Goldhardt, along with a negotiator, to take over talks with the MEA.
"As we begin the new school year, it is imperative that we find contractual agreements with our employees so that we can all refocus our efforts on student achievement over the next school year," writes Craig. "I want to applaud the members of the Special Committee on Negotiations for their hard work since they began negotiations in February 2017, more than 18 months ago. But as we enter our second straight school year without an agreement with our teachers and we now have all bargaining units out of contract, it is time for a fresh approach to finding agreements with our educators."
Craig stresses her request is not a reflection on the work of the school board's Special Committee on Negotiations.
"They have worked hard, in good faith, to find sustainable contracts for our educators and the district," writes Craig. "However, I believe a new perspective, with a new superintendent now on board, is required."
Negotiations committee members include school board members Sarah Ambrogi, Katie Desrochers, Jimmy Lehoux, Ross Terrio and Rich Girard.
Girard, the committee's chair, said he opposes the mayor's request.
"This letter really undercuts the committee and does nothing to hasten the conclusion of negotiations," said Girard. "It divides the house against itself which would, no doubt, weaken the board's hand. In saying 'it is time for a fresh approach,' she's really saying it's the committee's fault that there isn't a contract. That simply ignores what the bargaining units have consistently done in consistently making unrealistic demands and refusing to talk.
Desrochers, also a member of the district's negotiations committee, said she agrees with Craig that "fresh ideas" are needed.
"In my opinion, we failed to deliver a contract, despite some really hard work from the committee, especially Rich Girard," said Desrochers. "Teachers and all bargaining units deserve contracts. We need to get some fresh minds in with some fresh ideas to get this done. I think it takes courage to accept when you are unable to get a job done; and I believe we as a negotiations team are unable to get the teachers a contract, so it is time for us to step aside."
School board vice chair Art Beaudry said he backs the negotiations committee, and hopes board members will vote to receive and file Craig's request.
"I think they (the negotiations committee) have done a terrific job working together," said Beaudry. "The committee has been unanimous throughout the negotiations. They've taken their own vacation time to work on these negotiations. I think it would be disrespectful to remove them after they've invested so much sweat into these negotiations. On top of that, if we change our team, is the union changing theirs? I support our people."
Girard said neither the negotiations committee or the school board were interested in a one-year deal proposed by the MEA he said would have cost $3 million, $500,000 more than the district was given by the aldermen to settle all contracts.
Girard said the MEA refused to discuss a multi-year deal offered by the district without knowing what the state will do to increase school funding.
"If it goes up, they want to lay claim to it for bigger pay raises," said Girard. "If the objective is to get a contract sooner than later, then the best option for the board is to stand behind the committee and affirm the financial position in which it has to work."